One of the things I really enjoy about being a professional photographer is getting together with other photographers to work on learning and improving our photography skills.  A few of us got together last week for a night-time model shoot to work on lighting after dark.  I really love night-time urban photography, but living in a small town upstate NY as we do, "urban" can sometimes be hard to find.  At first we started out in a field to be able to get wide angle views of the sky, just as a storm was rolling in.  Then we moved into "downtown" Canton to get some background lights (and a little bit of backlit rain).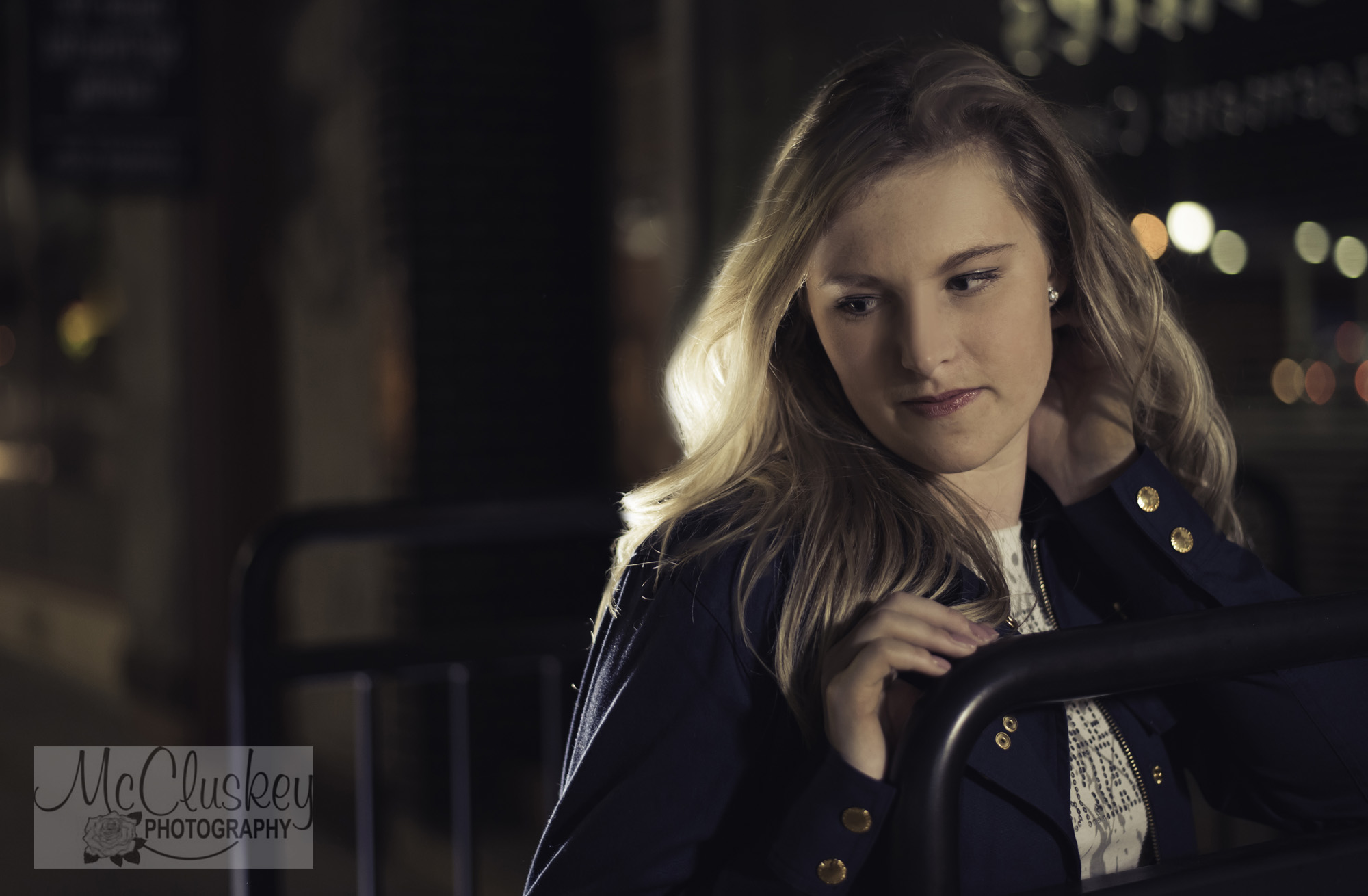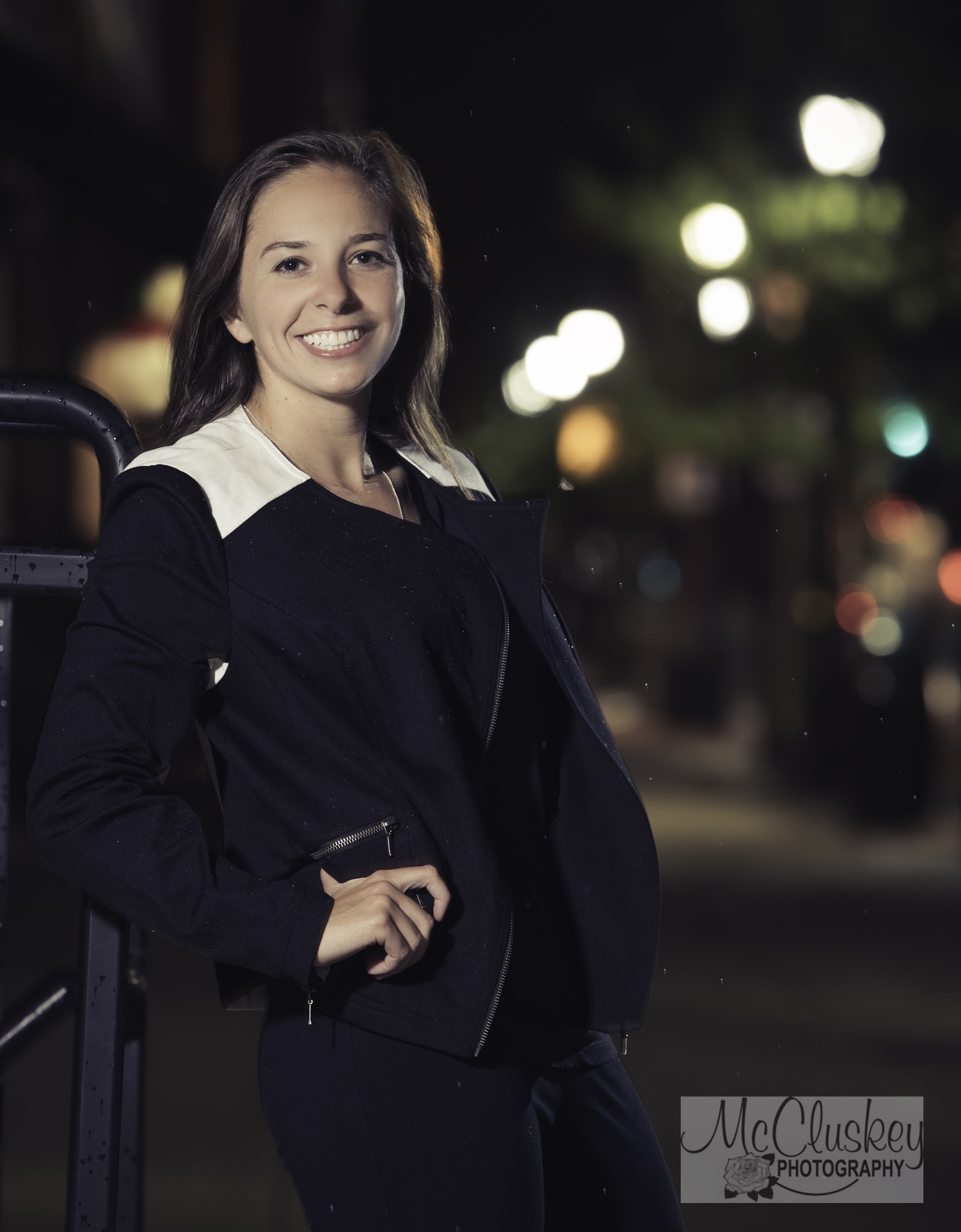 As a photographer who enjoys using off camera lighting on-the-go on location, this was a perfect chance to practice some new lighting techniques so I will be able to photograph quickly at a wedding.  I tried out a three-speedlight bracket with lastolite softboxes on two of the speedlights.  My goal was to soften the light coming off my speedlights, while still having enough stability on my weighted stand that the whole thing would not blow over in a strong wind.  And it worked!  Thunderstorm winds did not knock down my flashes!  I also practiced figuring out where to have my assistant stand to get a second back light, since it's hard to see with no modeling light from the speedlights.  And the light was soft enough, when moved close, to minimize hot spots.  I have a couple of new lenses too, a Nikon 14-24mm wide angle, and a Tamron 70-200mm zoom that I wanted to test in the field before this weekend's upcoming weddings.  Both passed with flying colors, and I can't wait to see how being able to go wider and get closer will help improve my wedding photography.
I definitely want to thank Natalie Wendig from Natalie's Studio (check out her blog post from the shoot here), and Maria Weston from Weston Garvey Photography for helping coordinate the model shoot, and also our amazing models, Laura and Megan.  Despite the roving bands of giant mosquitoes, spending the evening with you ladies was lots of fun, and I hope to do it again sometime soon!