For my second wedding this Memorial Day weekend, I headed to the beautiful Bella Brooke Winery for Paige and Mike's wedding.  The vineyard is a gorgeous and relaxing place, and I love being one of the local photographers near Bella Brooke and Black Lake who gets to photograph there!  I sometimes come by even when I'm not photographing a wedding and relax on their porch with a wine slushy in hand 🙂  I think their Frontenac Gris is my favorite wine, a white with just enough sweetness.  But anyway, I digress, back to the wedding. . .
The colors Paige chose of lavender and grey were lovely, especially for this spring wedding decorated in lilacs.  I was so impressed with the archway and antique doors with lilac wreaths.  What a creative way to bring in some rustic charm!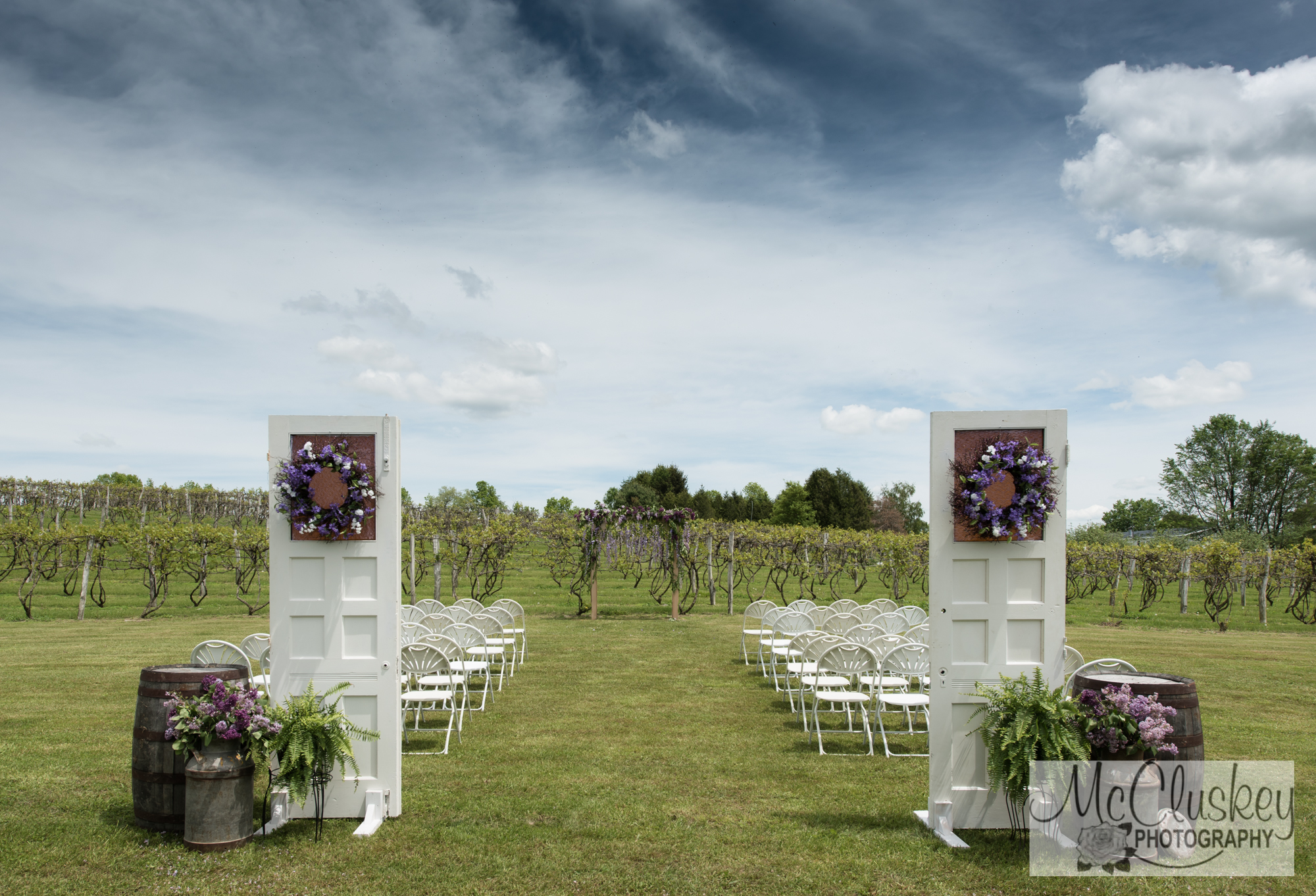 Paige got ready at the winery and then came outside to walk down the aisle and meet Mike for the ceremony under the gorgeous lilac-covered archway.  Paige's bridesmaids really have some decorating skills!!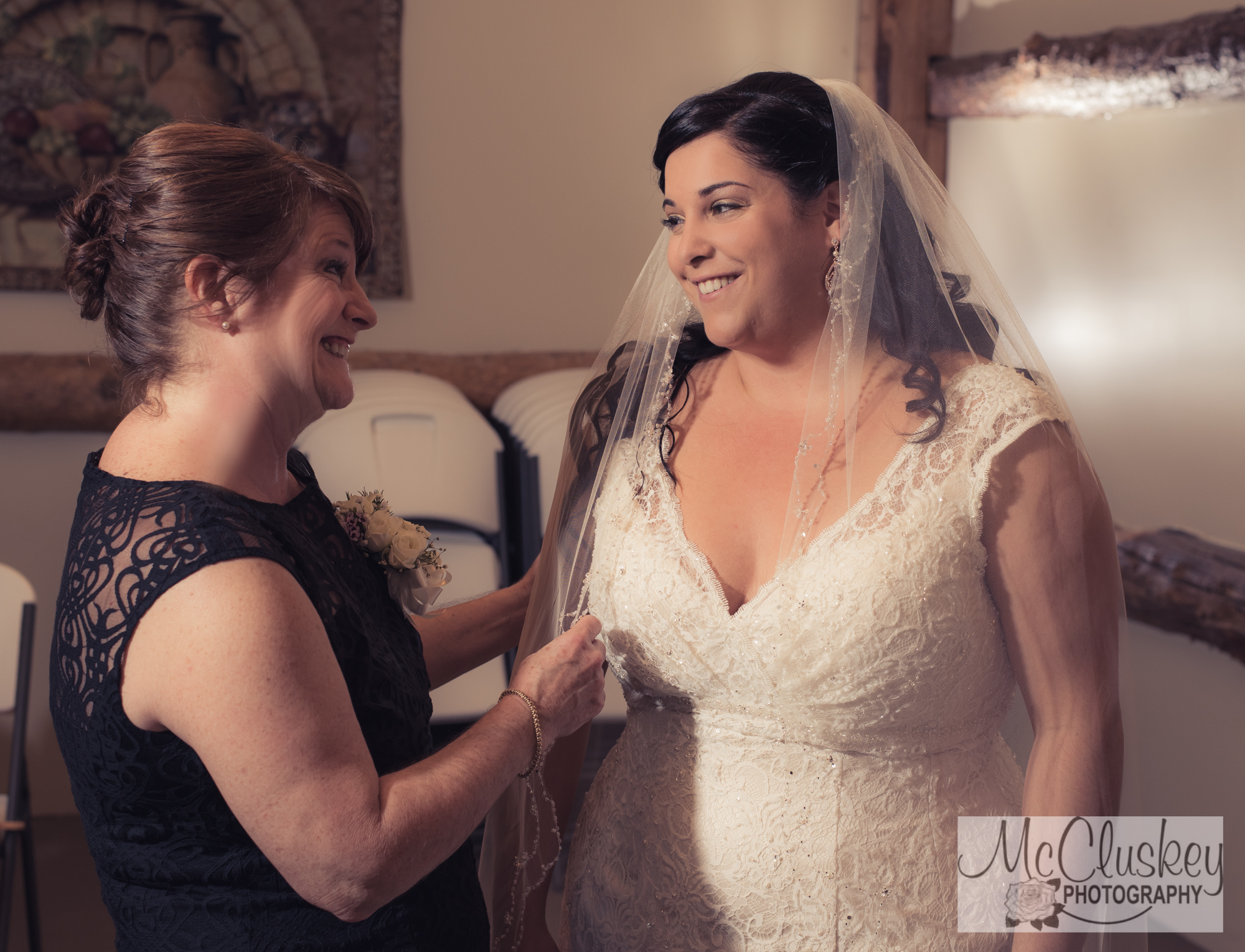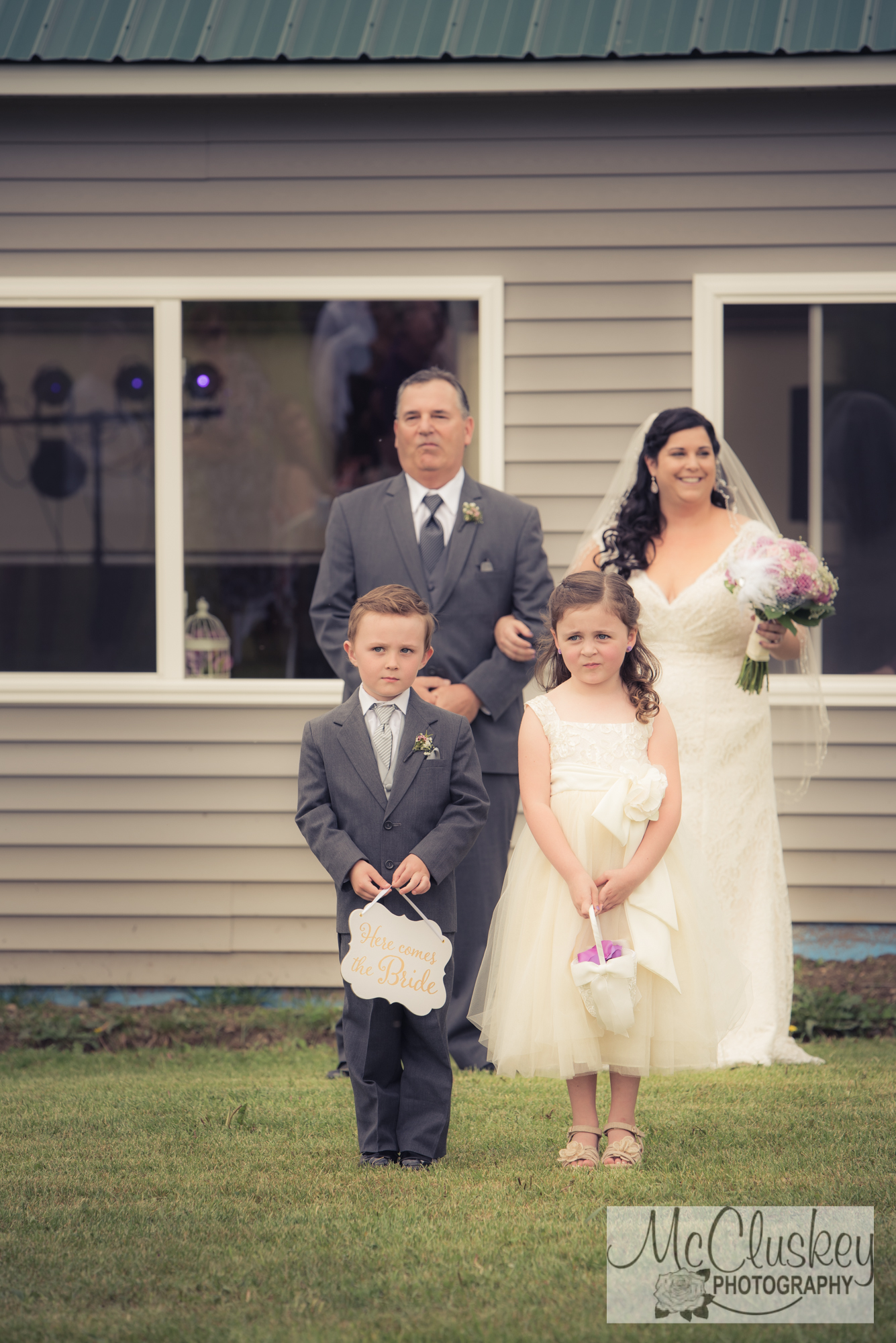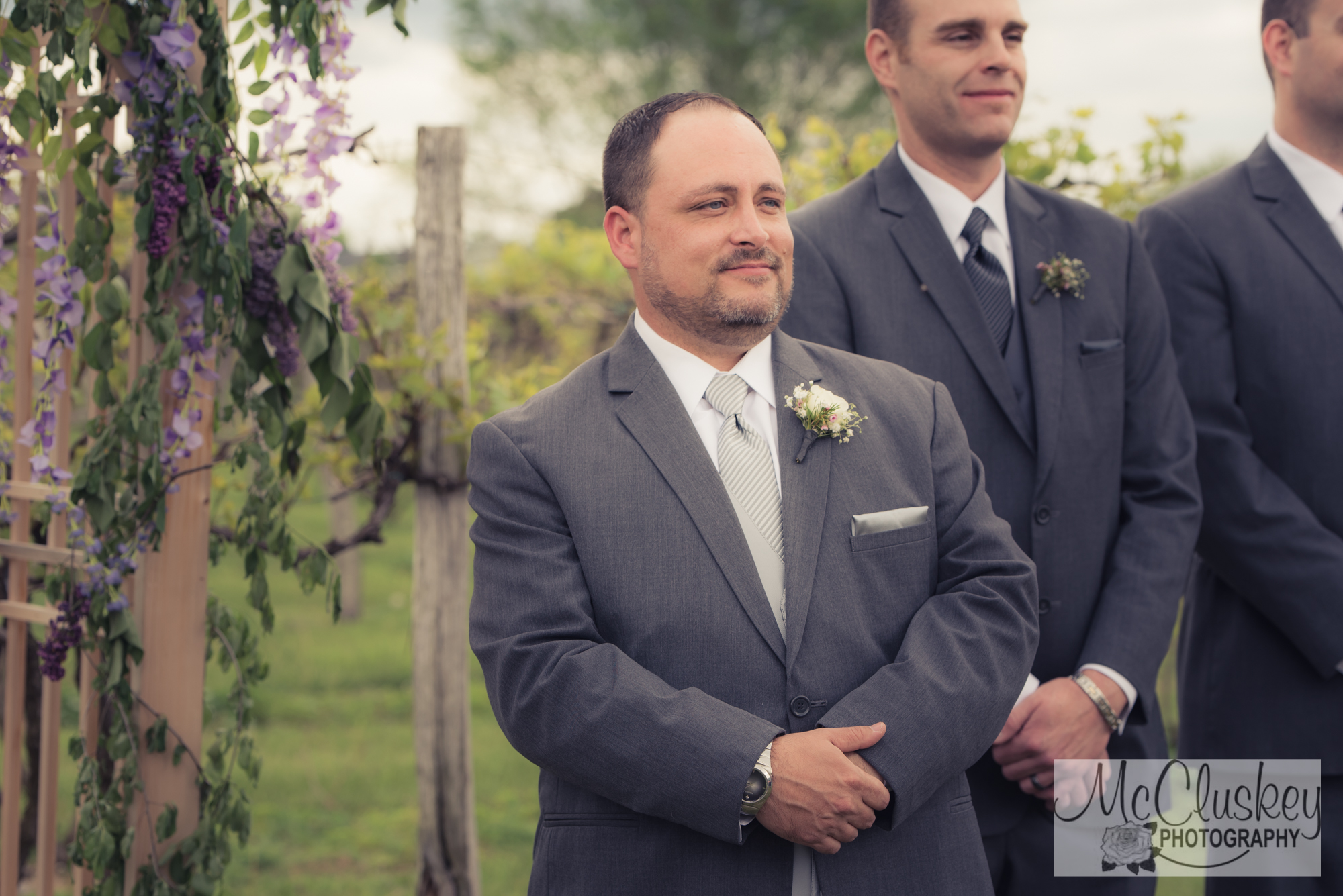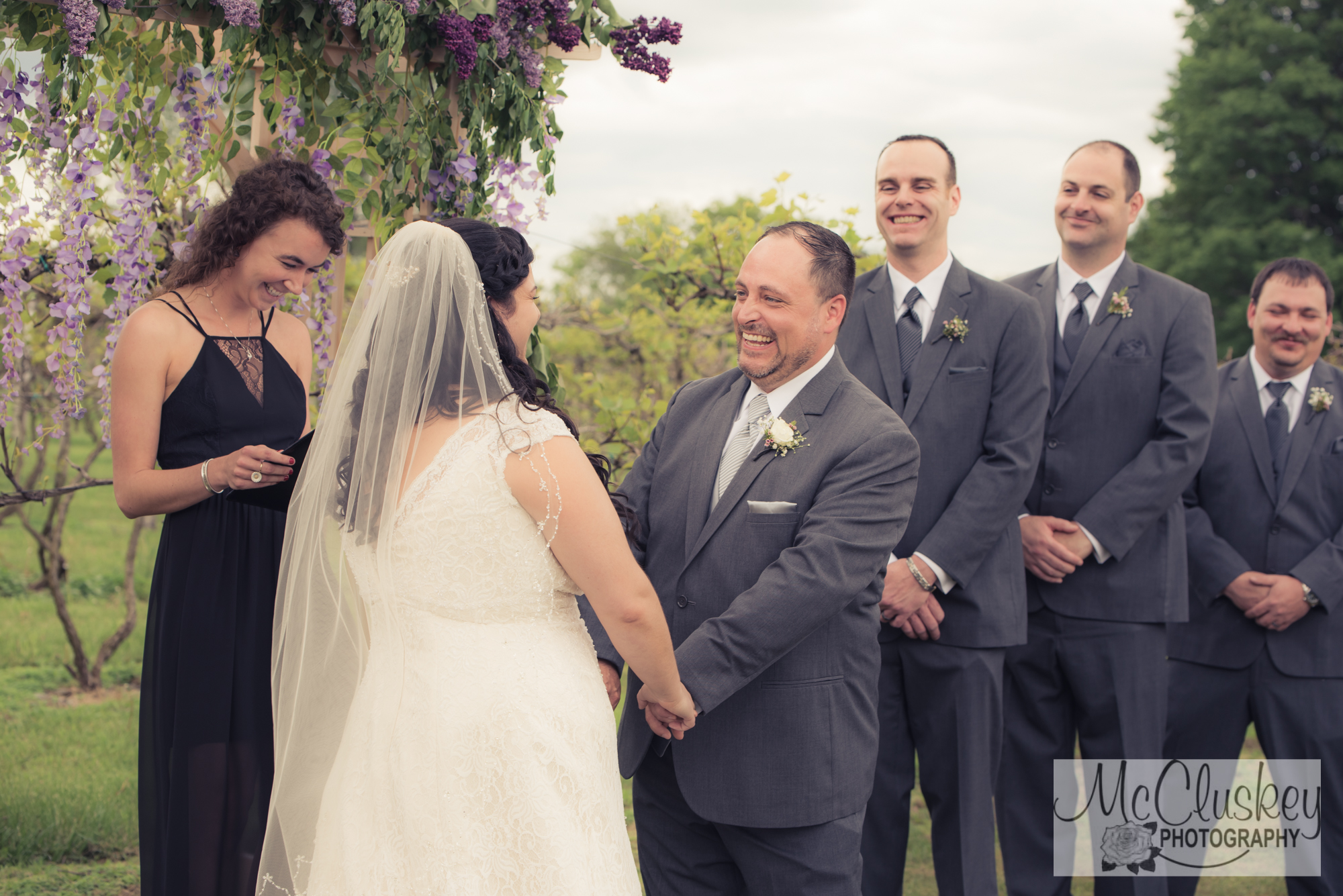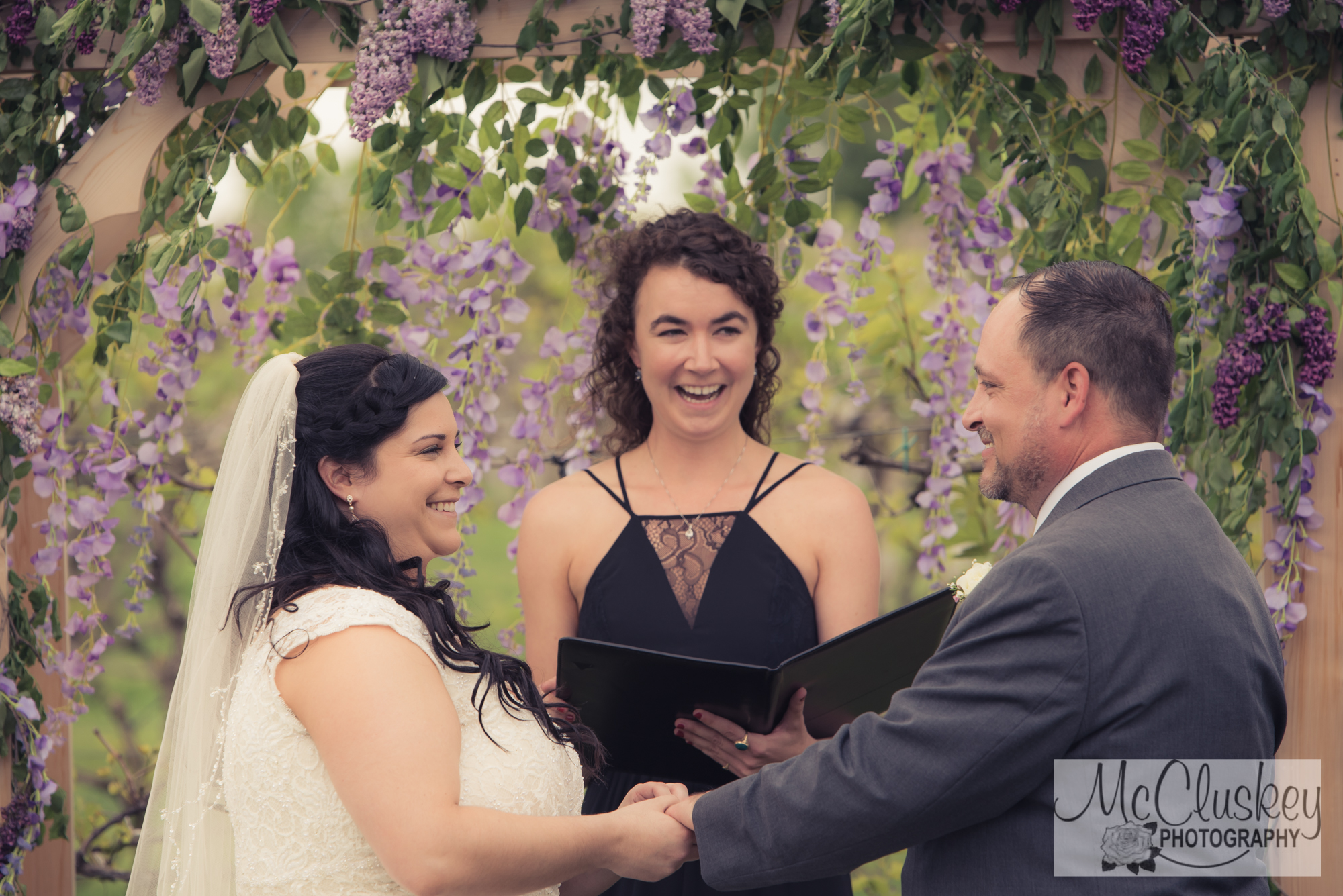 We stayed by the archway for a few formal family pictures, and then took a golf cart up into the arbor for some romantic photographs in the vineyard.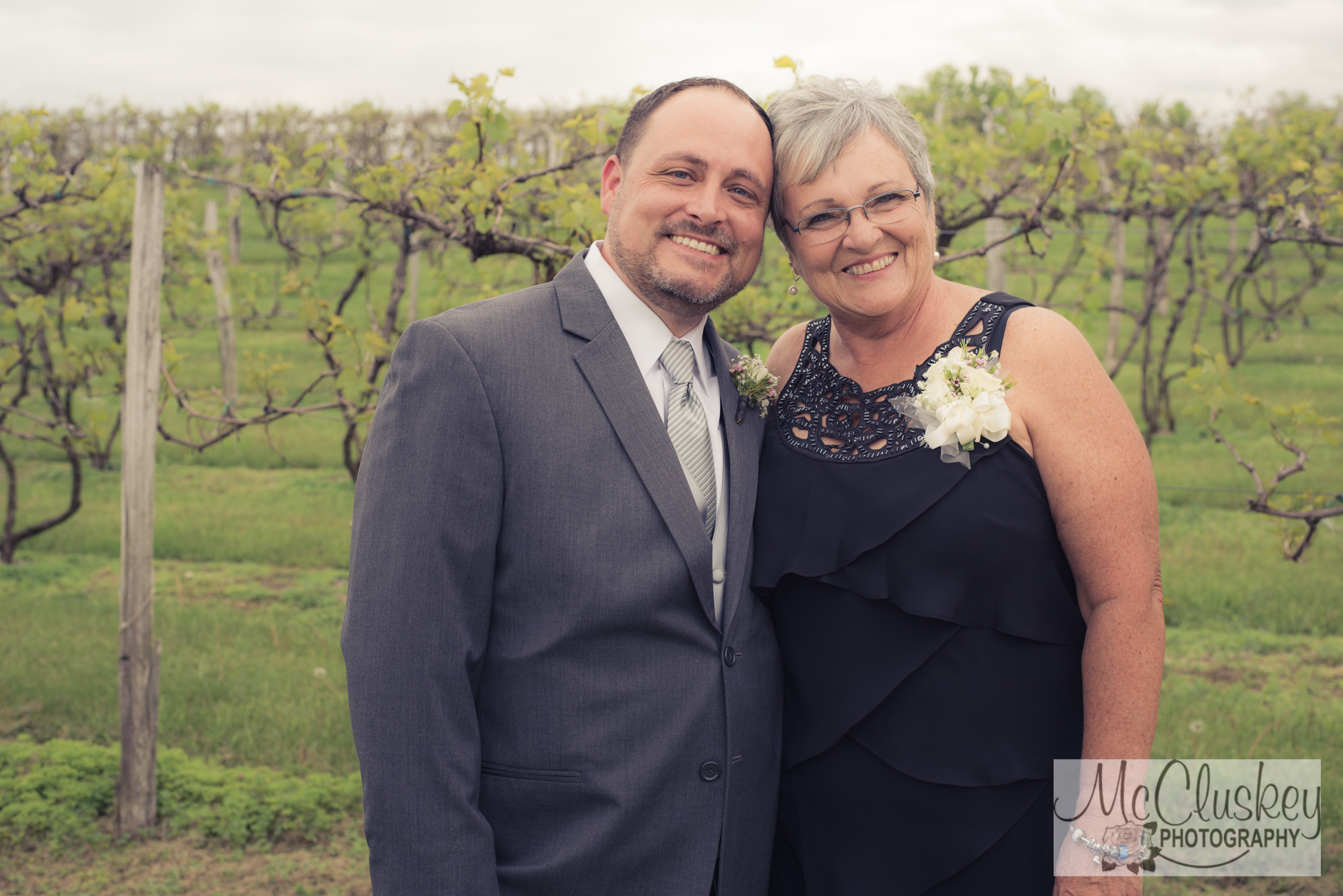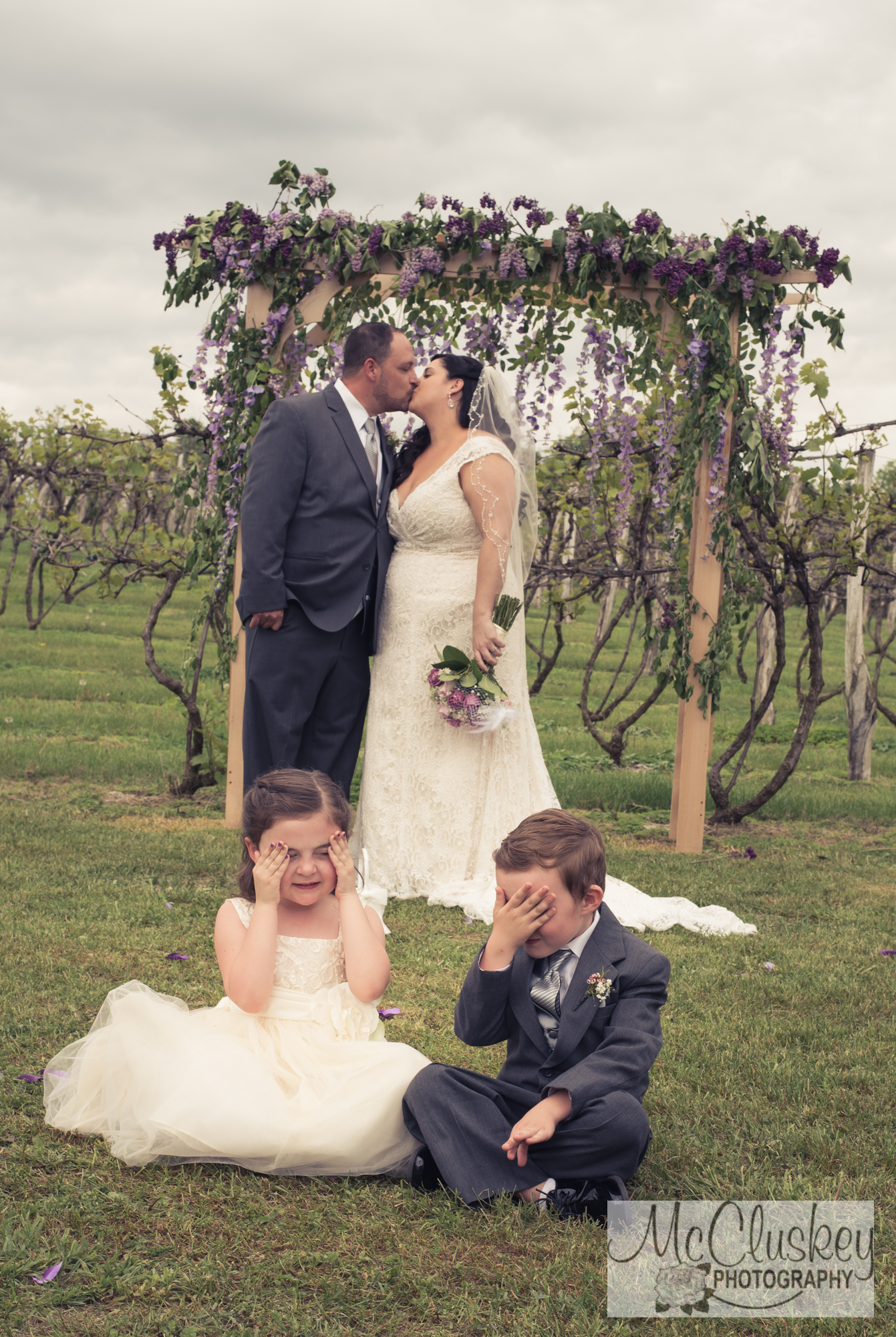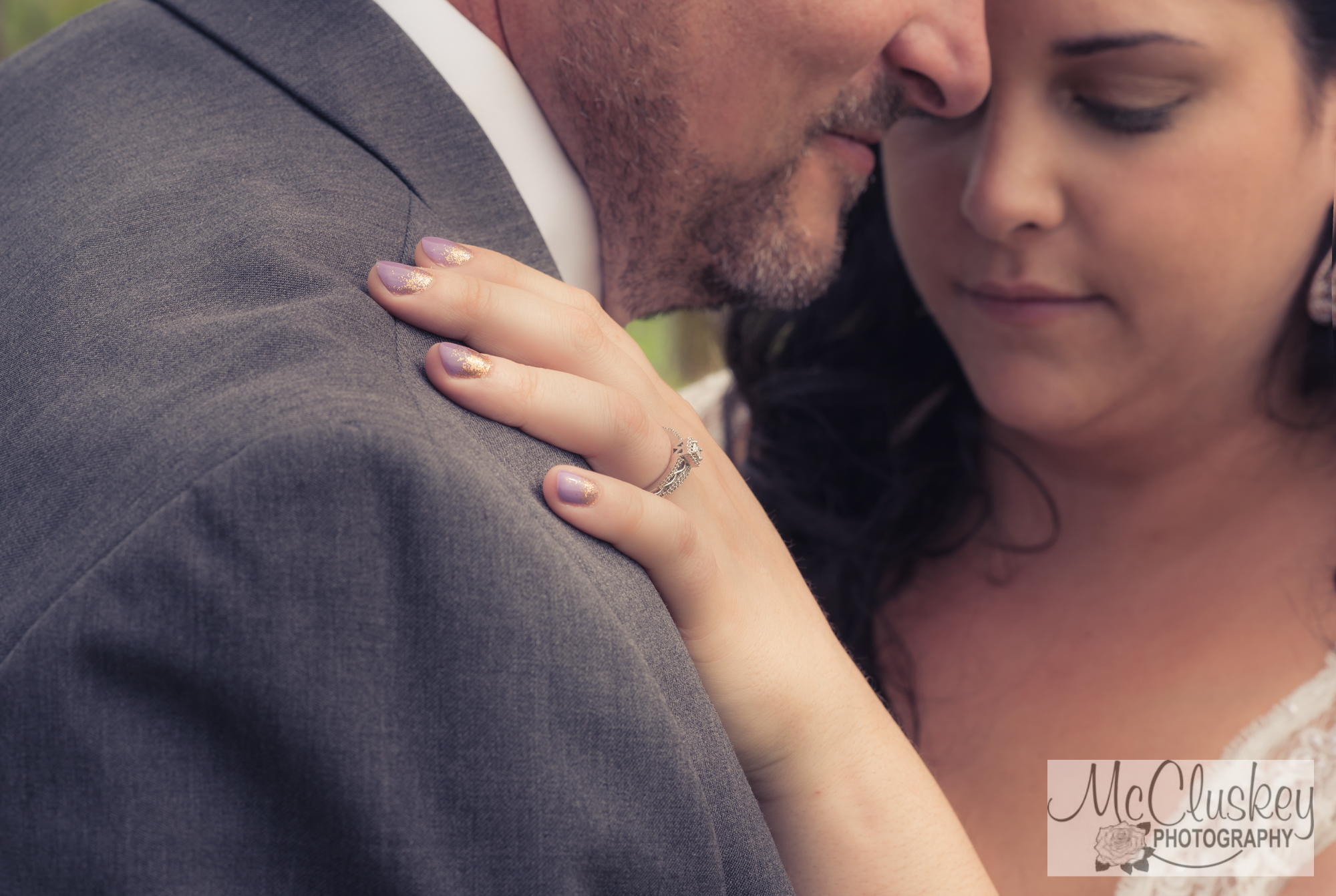 I climbed up on the golf cart to get a view from above, with Black Lake peeking out in the distance.  Paige had grown up on Black Lake, so including it in her photographs was very important to her.
Mike, as you may or may not be able to tell, is hilarious.  He was making me and Paige laugh the whole time.  I can tell they have so much fun as a couple!  It is great to spend my weekends photographing people who are in love so much with each other.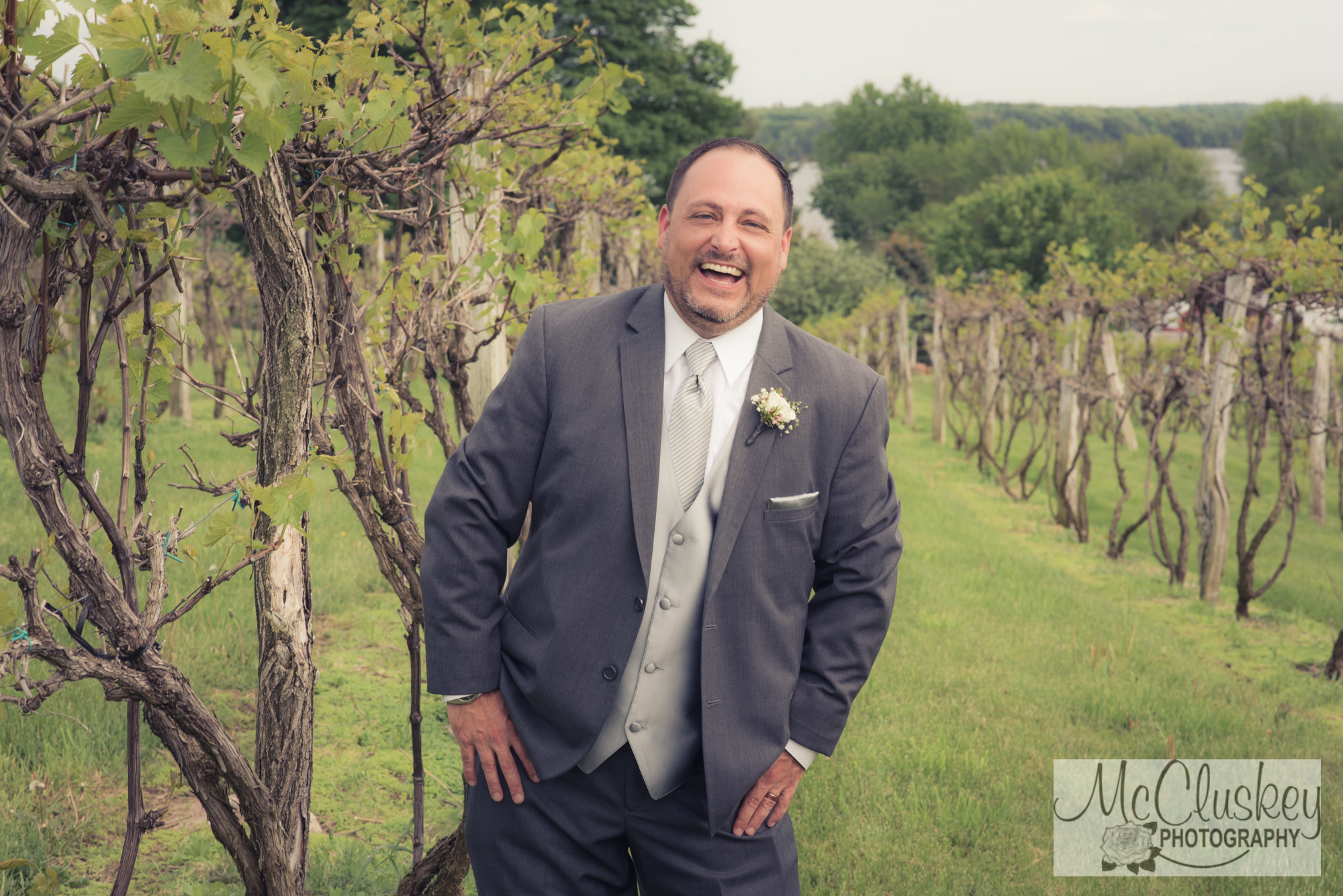 We headed back down the hill for a little dancing in Bella Brook's newly-built reception hall, which has great views to the vineyard.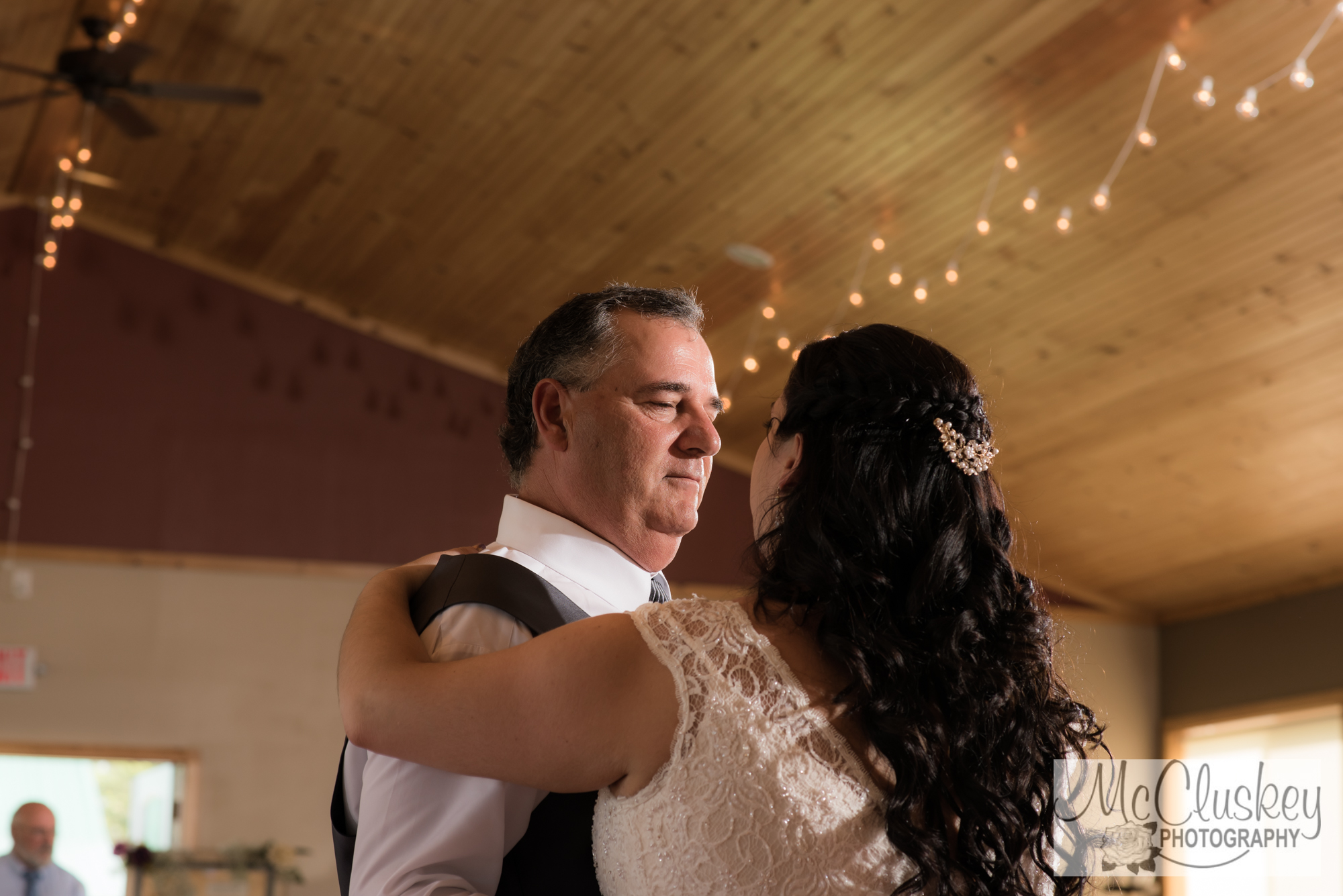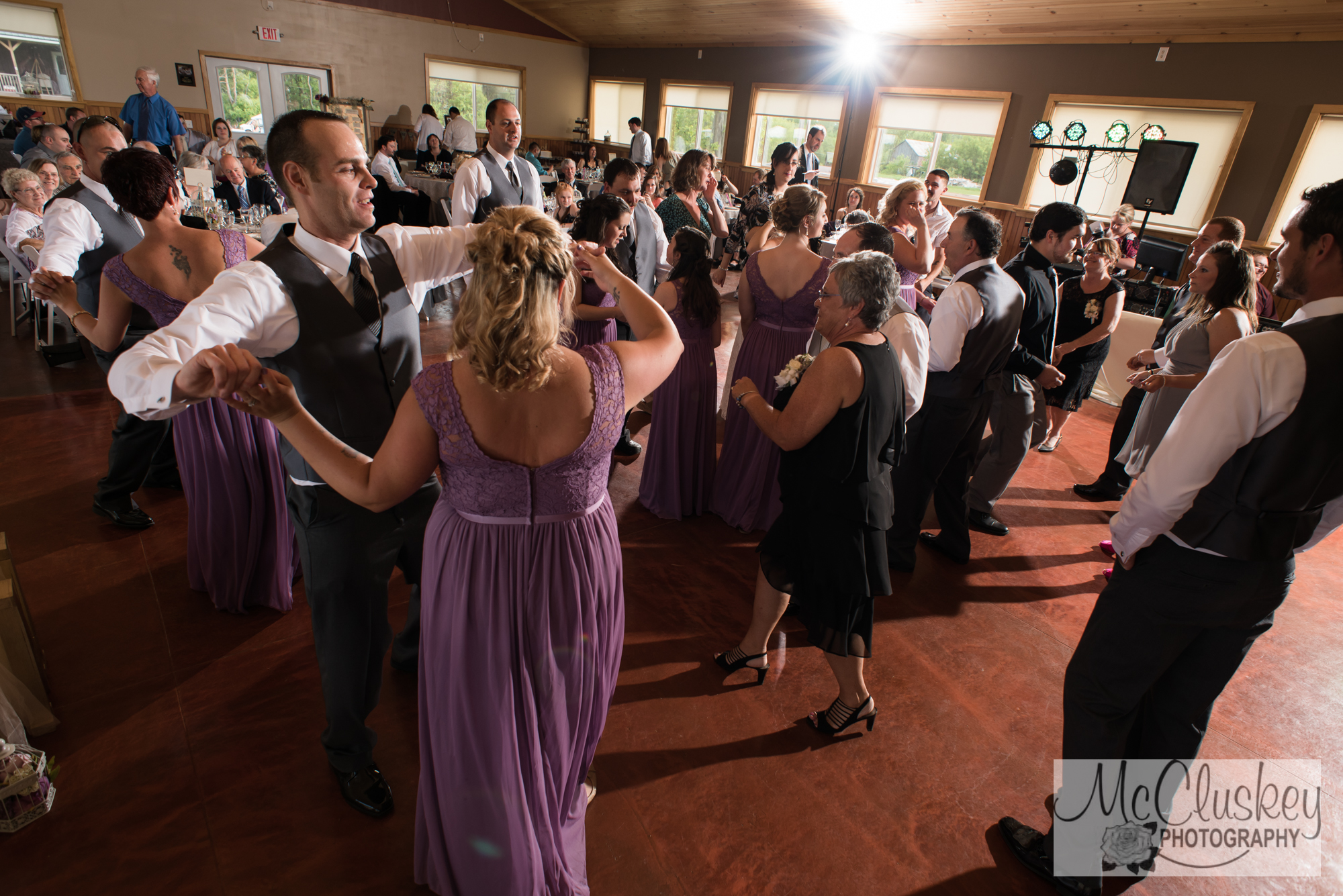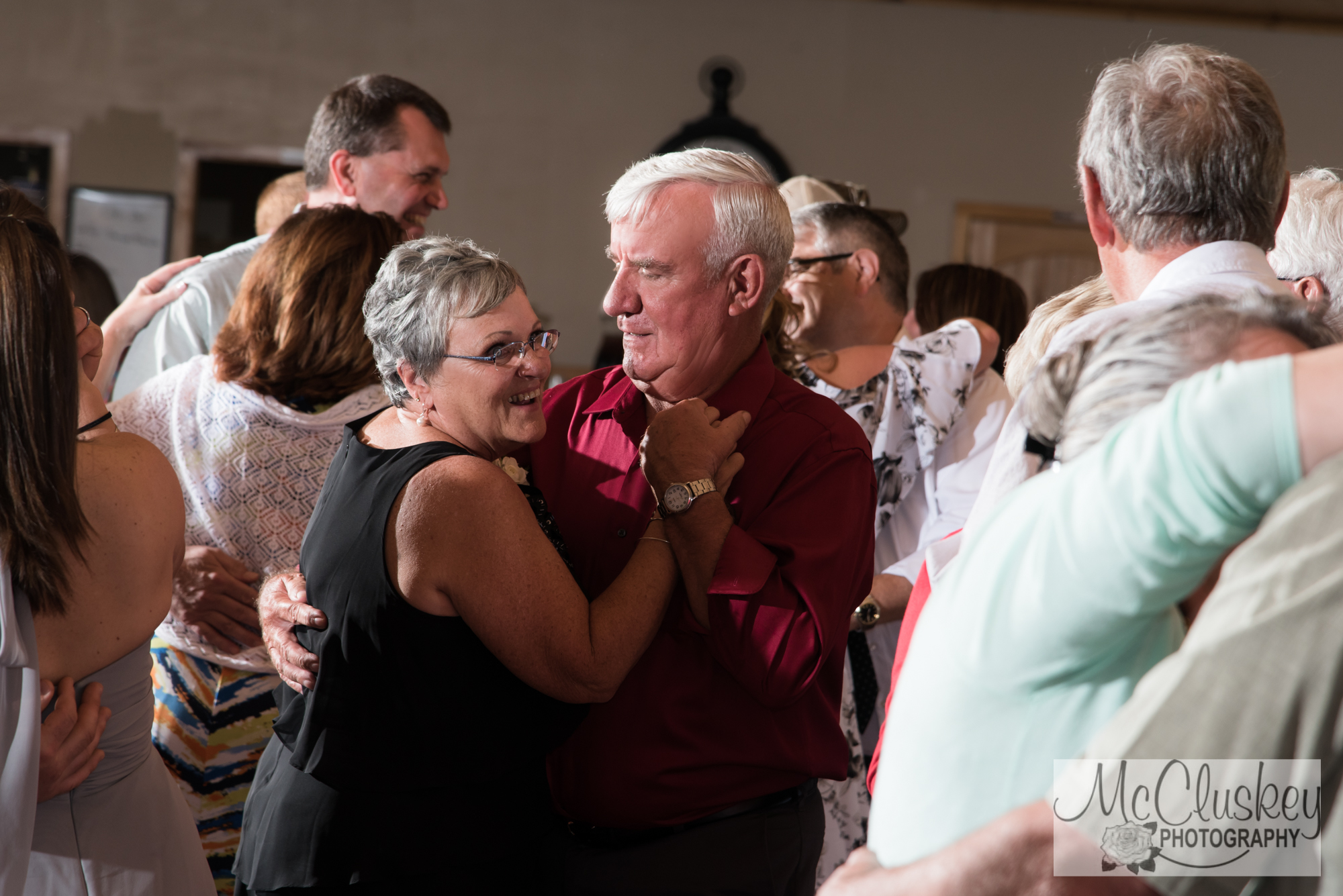 . . . and when some uninvited guests showed up with a classic Model-T, they were nice enough to let us get a couple of photos with it.  It went with the vintage look for the wedding so well!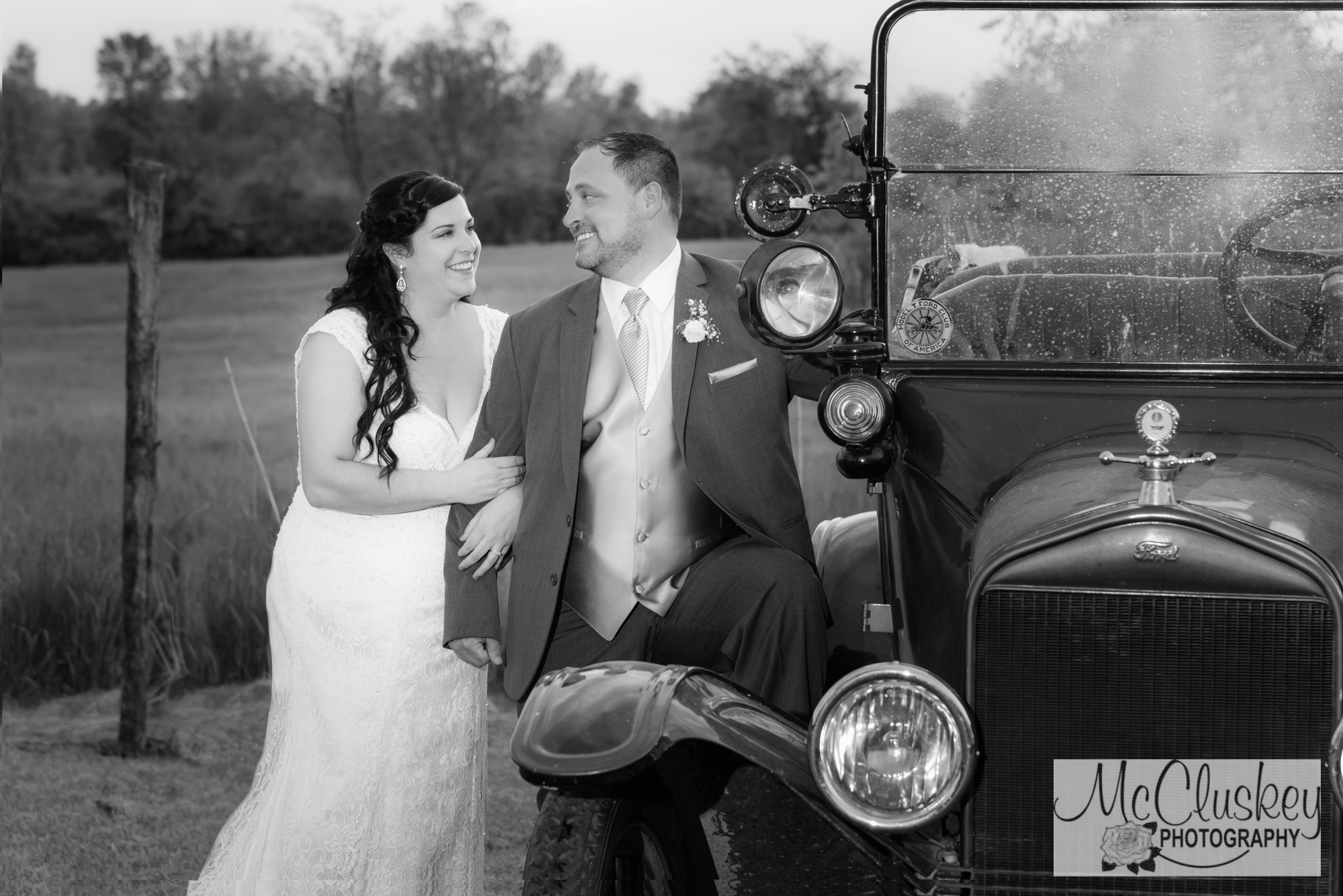 A few lavender rose cupcakes from Cindy's Cake Shop in Canton finished off the evening nicely!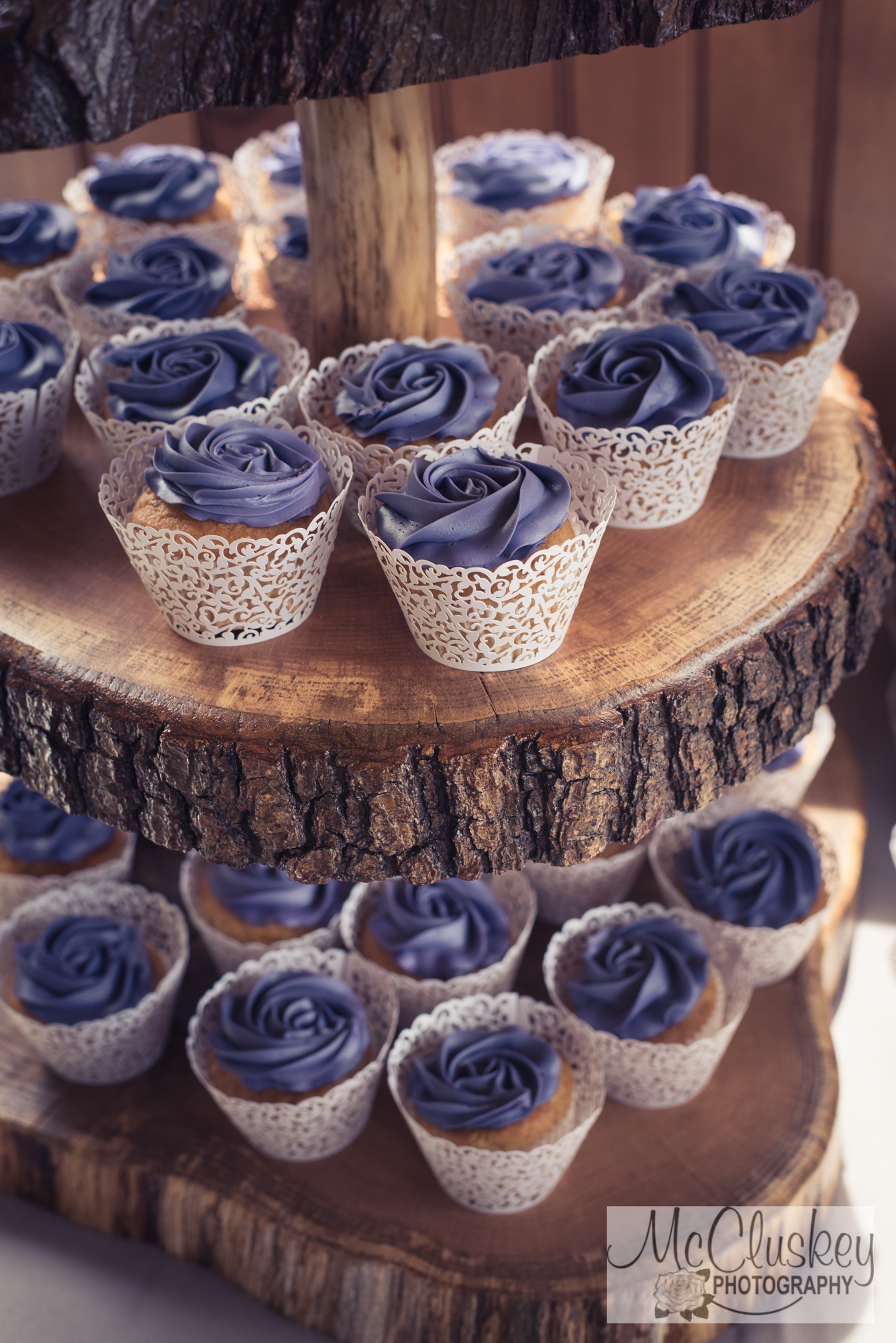 Congratulations to Mike and Paige!  I've really enjoyed getting to know you over the last few months and I wish you both the best!