It was so much fun being the photographer for Ben and Toni's wedding in Massena!  They are a great couple to work with.  Their wedding day was full of laughter, and it seems like every day with them is a lot of fun.  We started the wedding day with getting ready photography at Brasher Falls United Methodist Church.  Ben and the guys goofed around upstairs while Toni and her ladies got ready downstairs.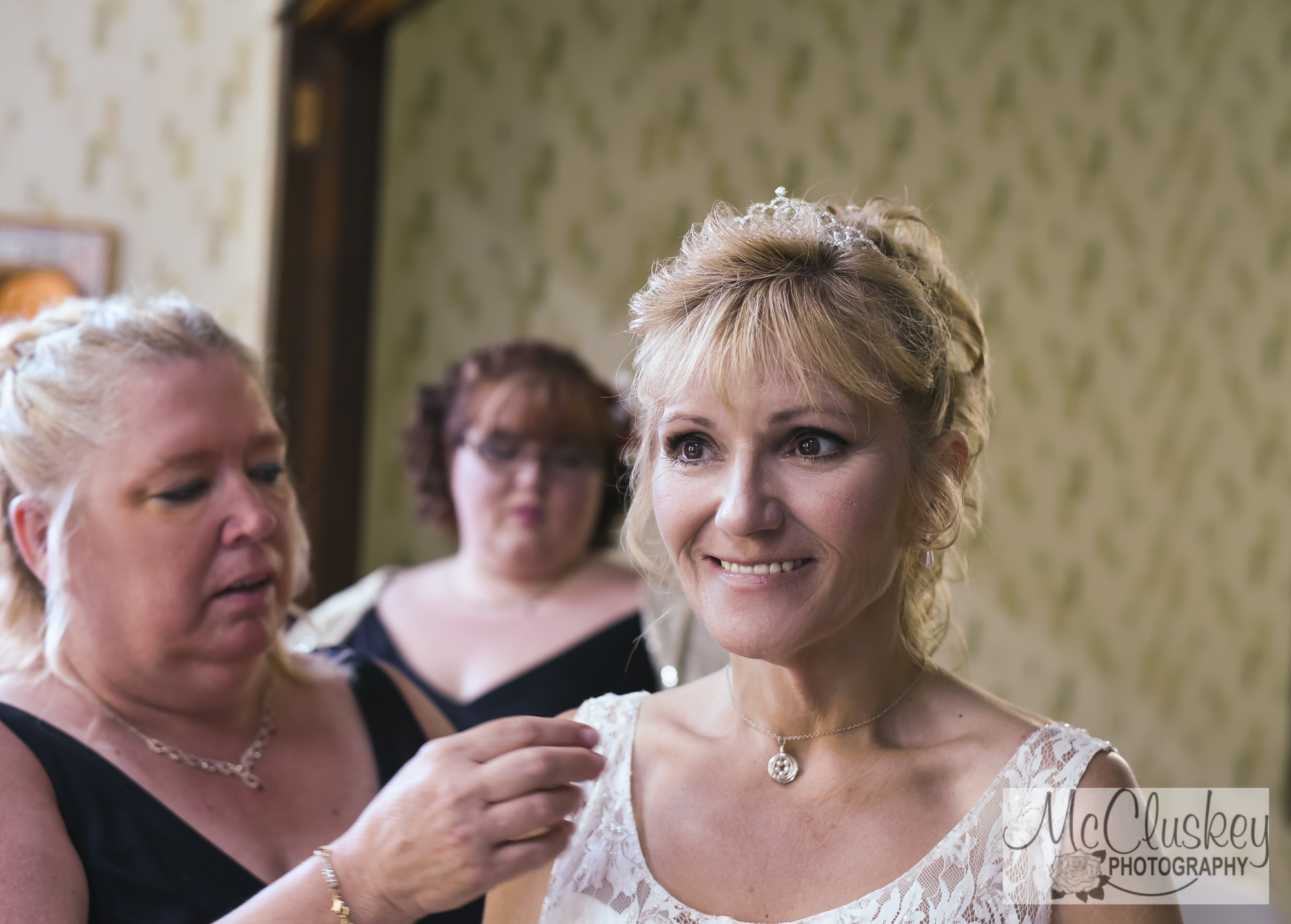 Toni's necklace from 2 Mama Birds symbolized her grandkids.  And this was one of my favorite stories of the wedding.  Toni has several (crazy fun) grandkids, but this is Ben's first marriage. . . so today he became a husband, father, and grandfather all at once.  The kids kept calling him "grandpa" throughout the day.  That's one of my favorite parts of being a wedding photographer, is seeing these families come together as one.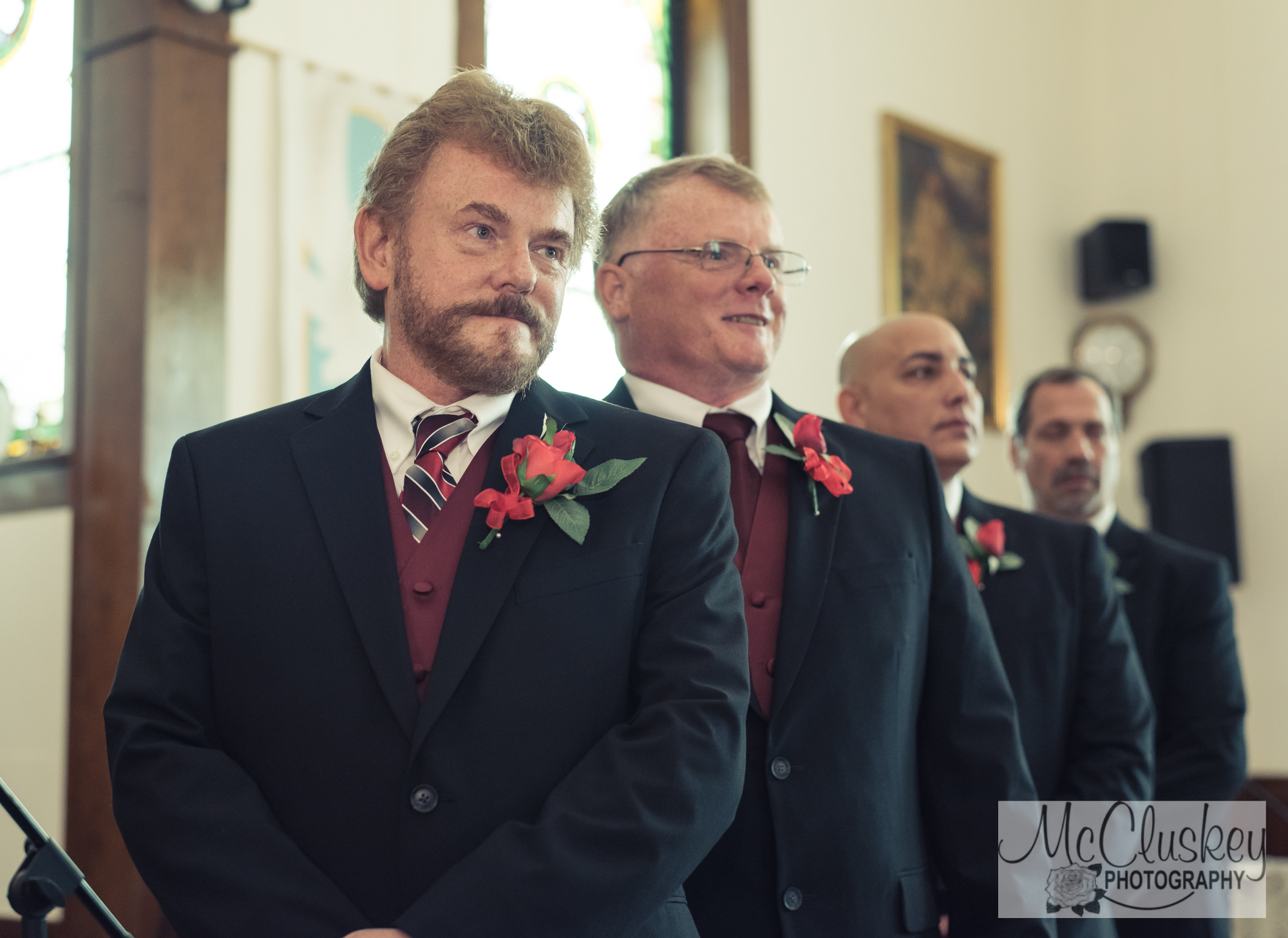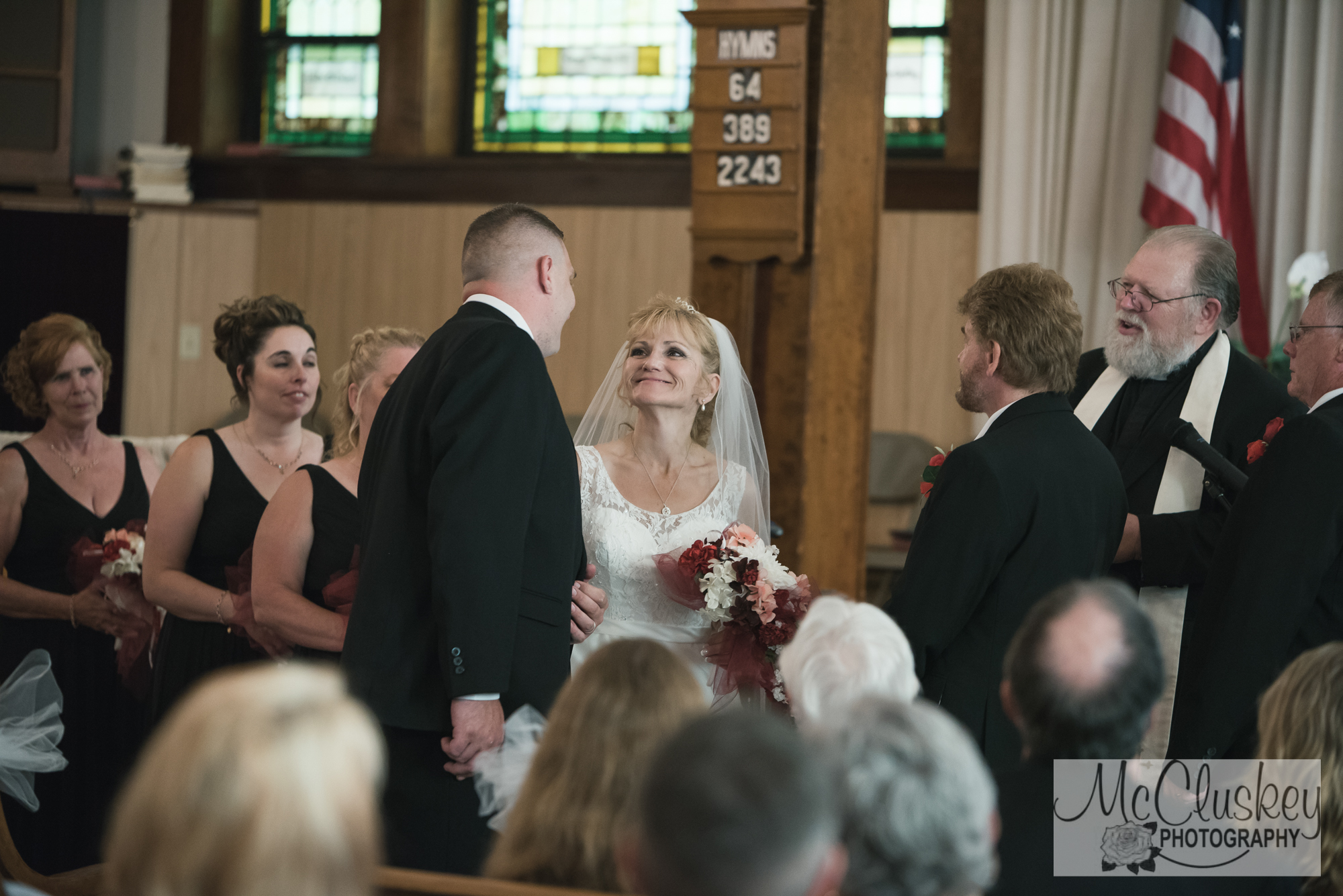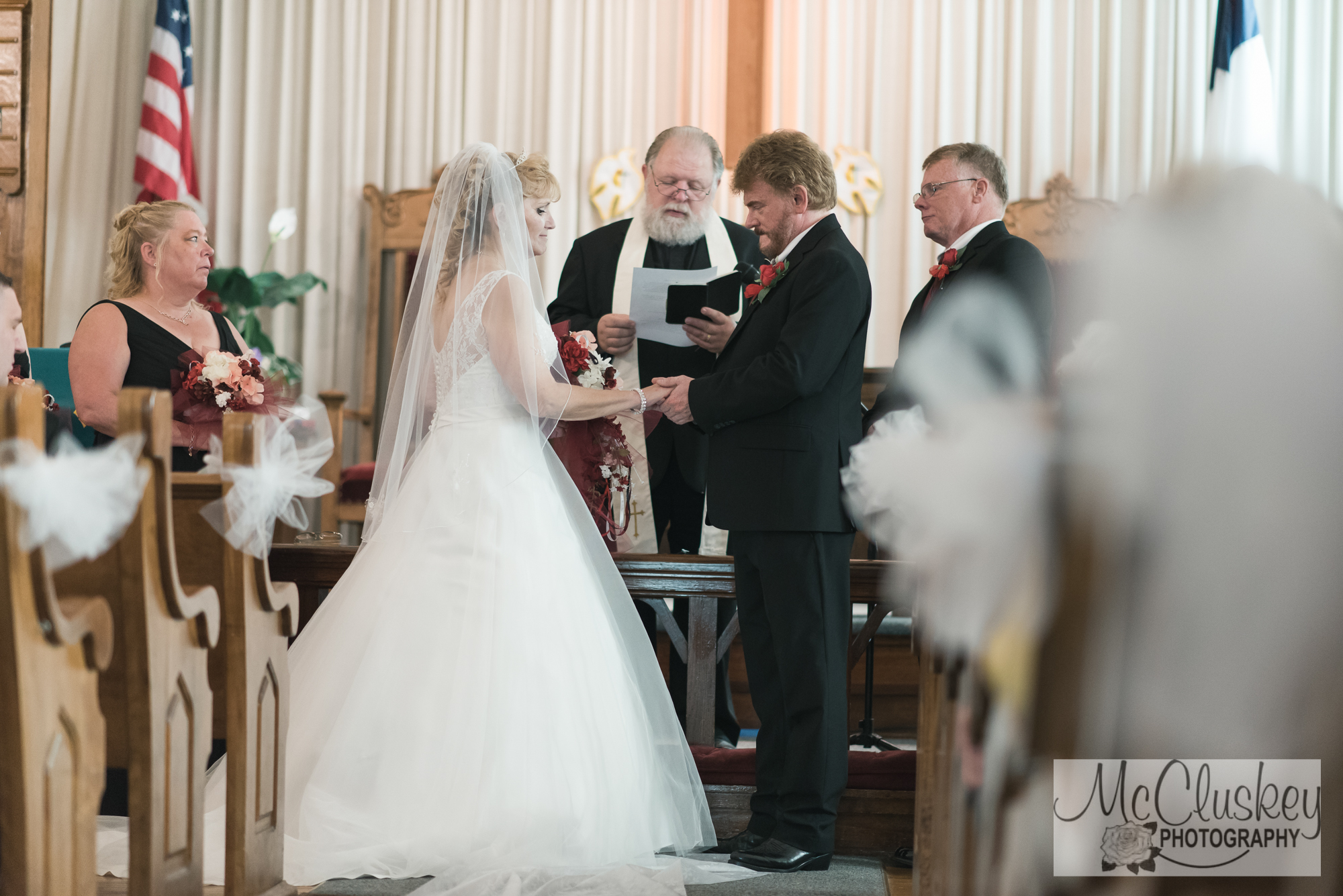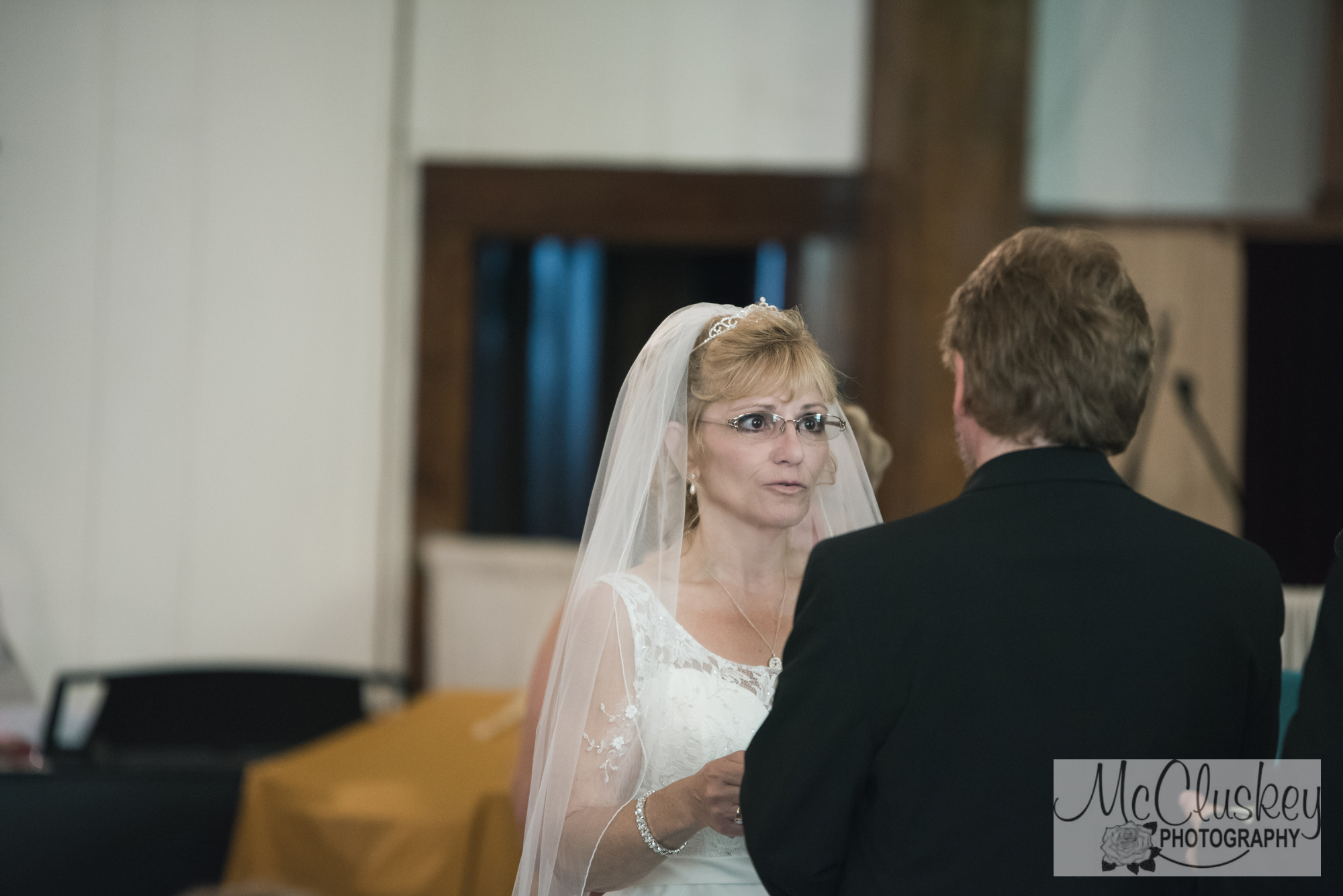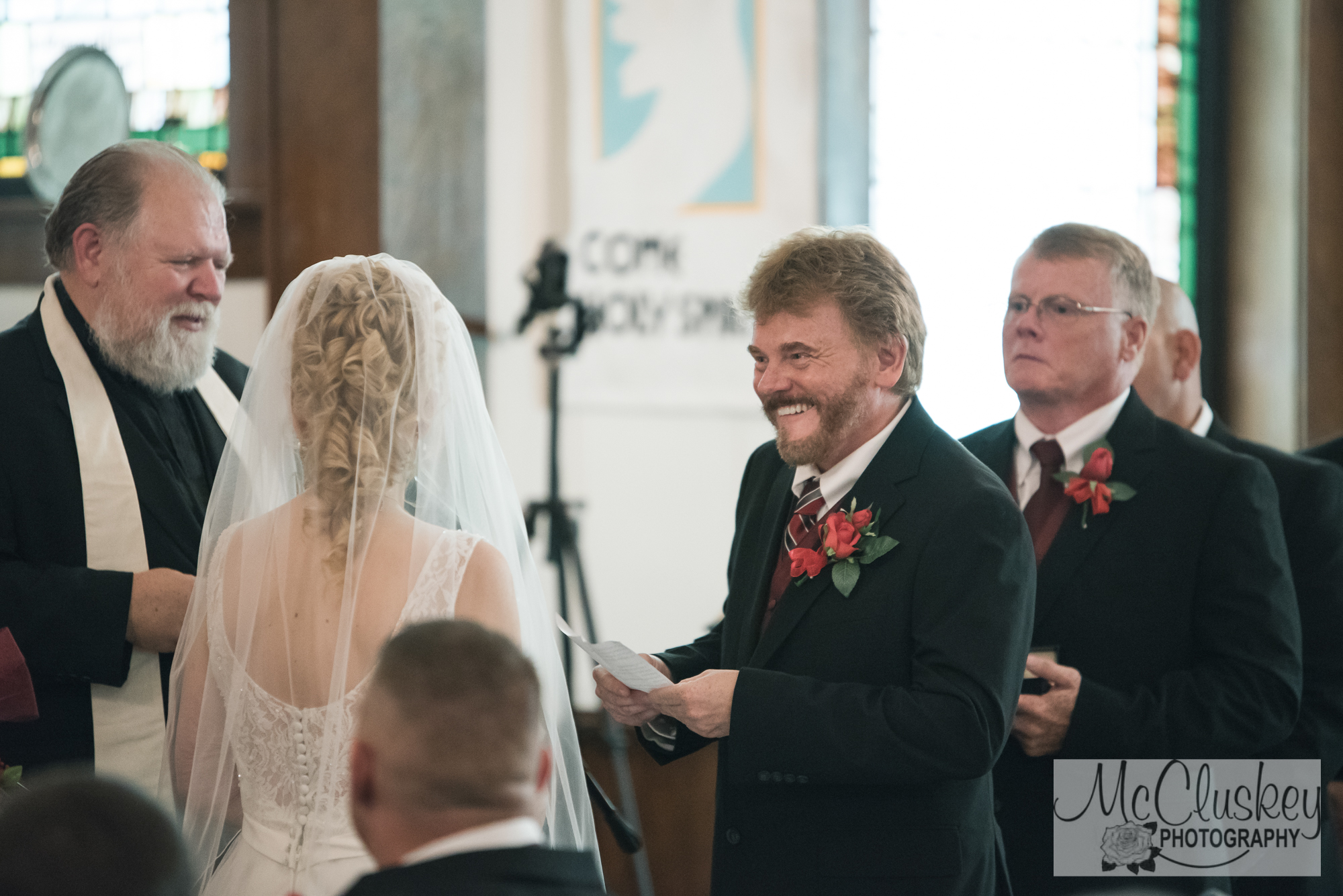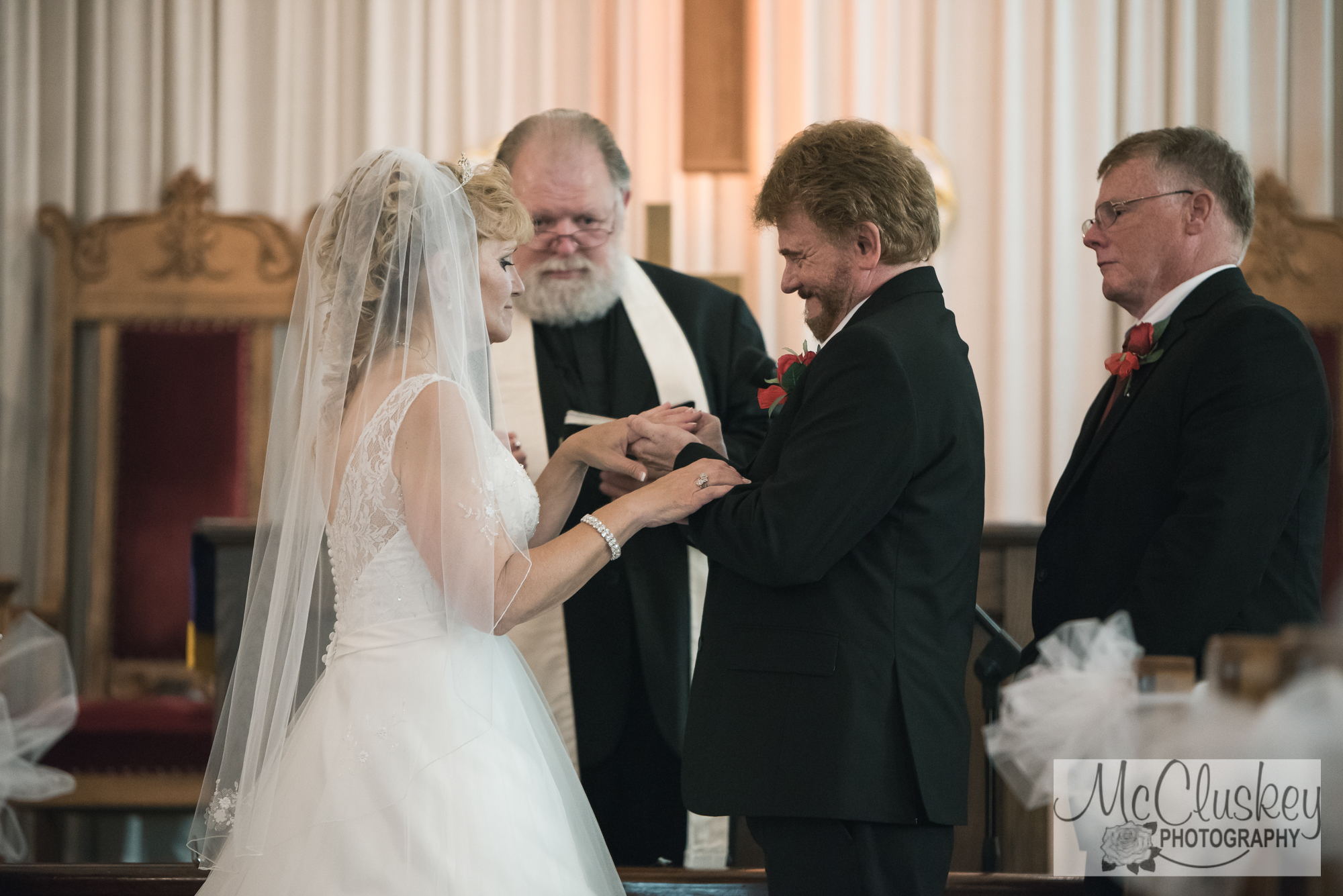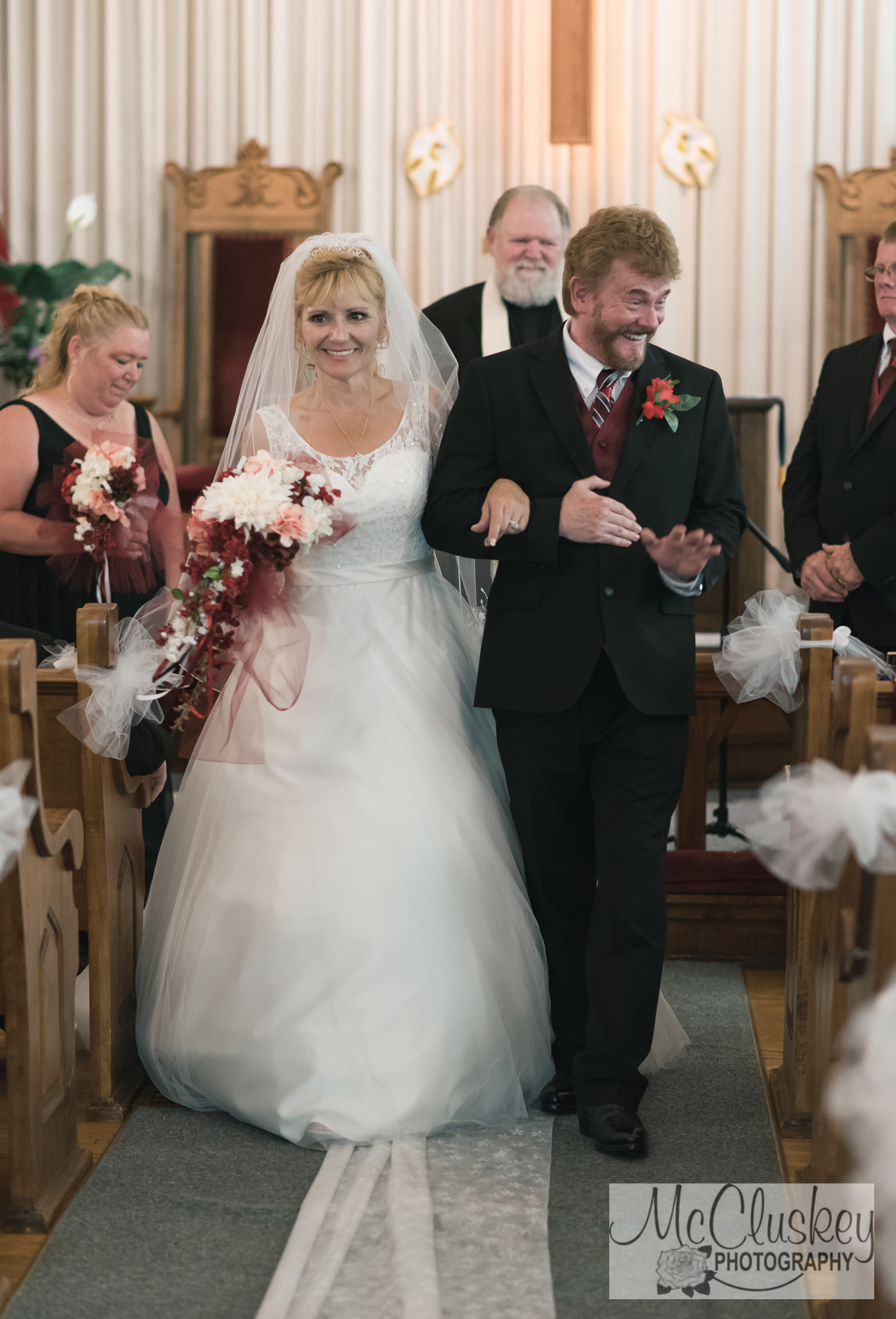 After the wedding ceremony we stayed at the church for a few photographs.
Then we headed over to the Copper Still in Massena for the reception.  Toni and Ben are great dancers, and had a whole list of music for DJ Bernie from Wheels of Steel to go through.   What better way to show your love for each other than by dancing together?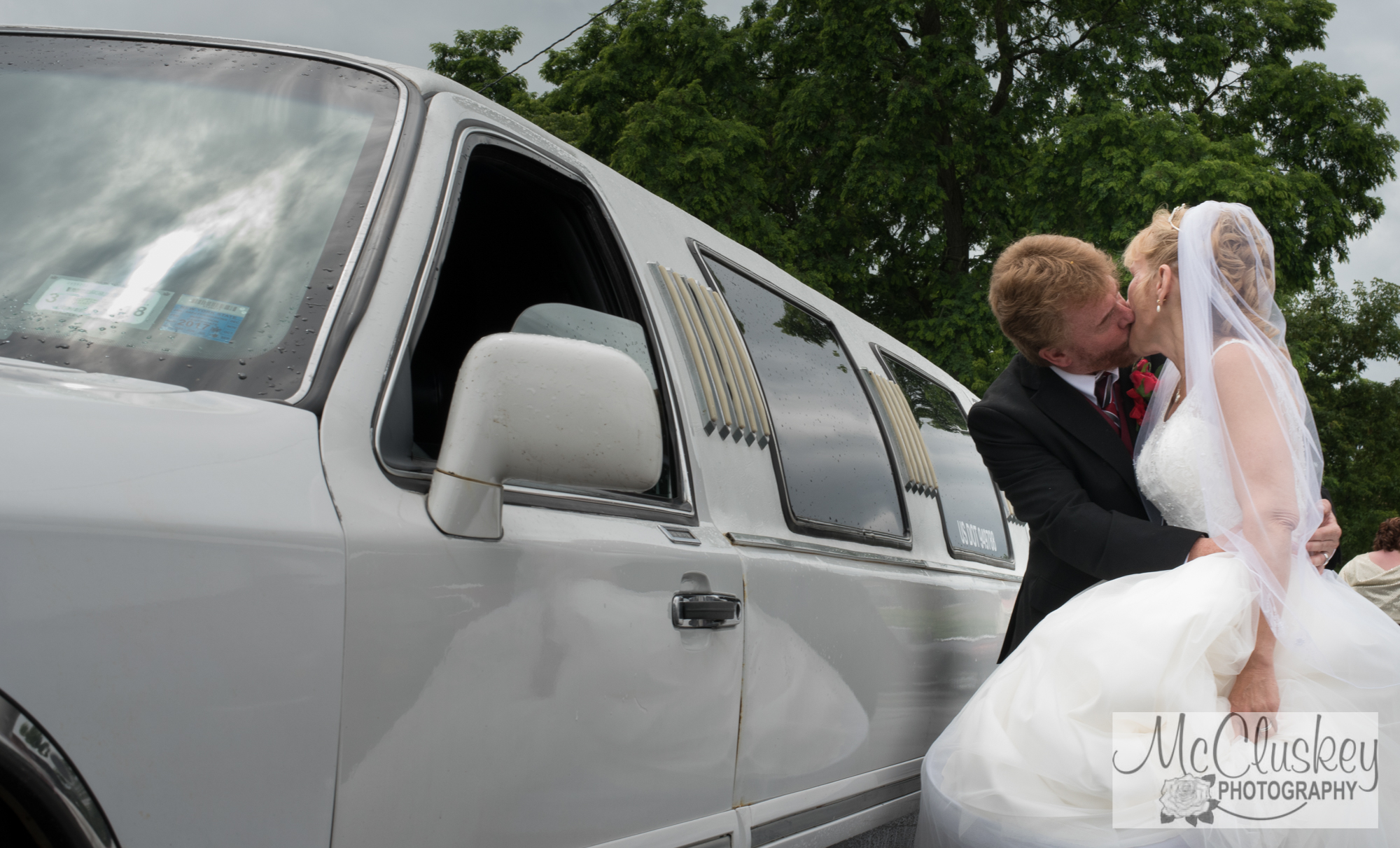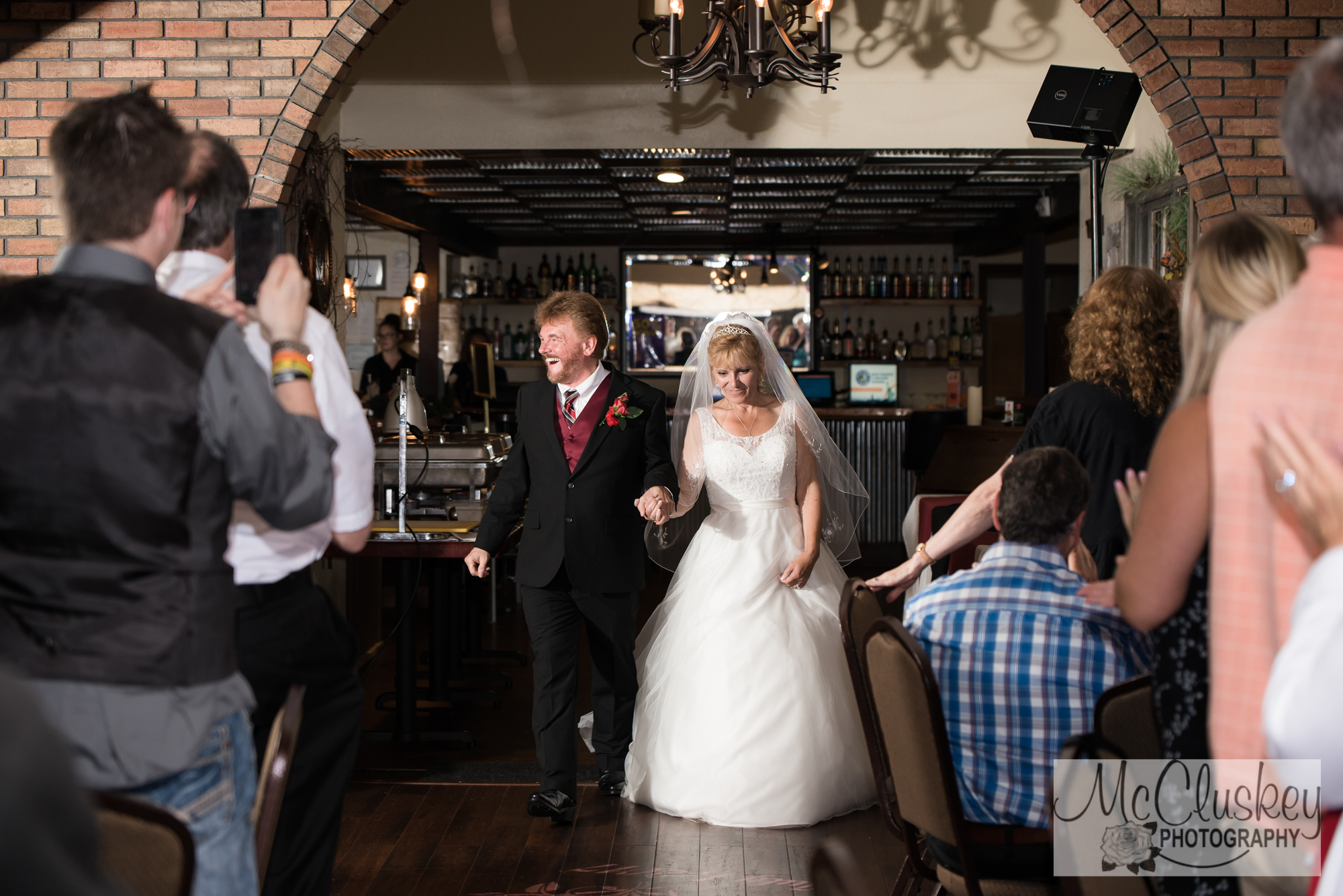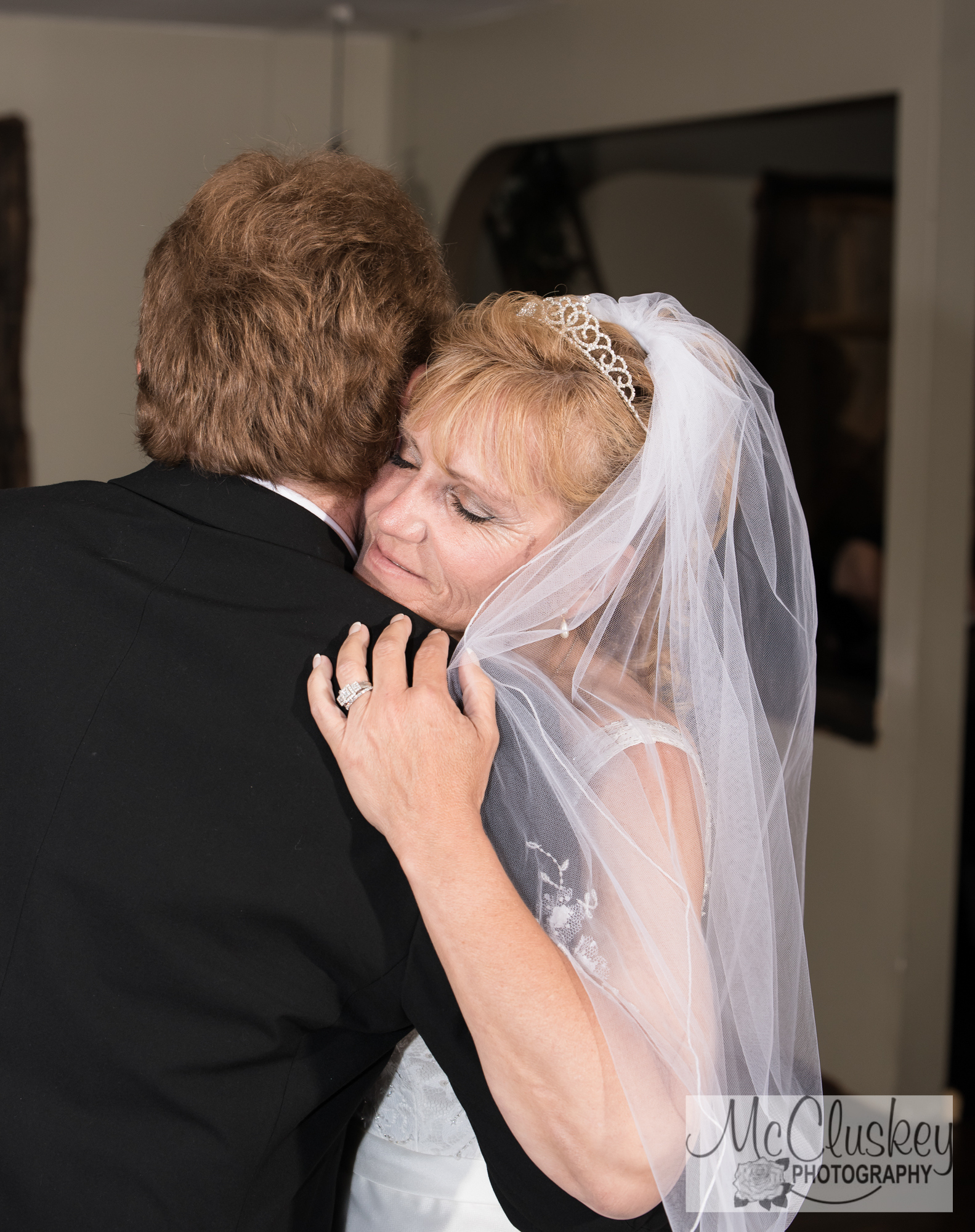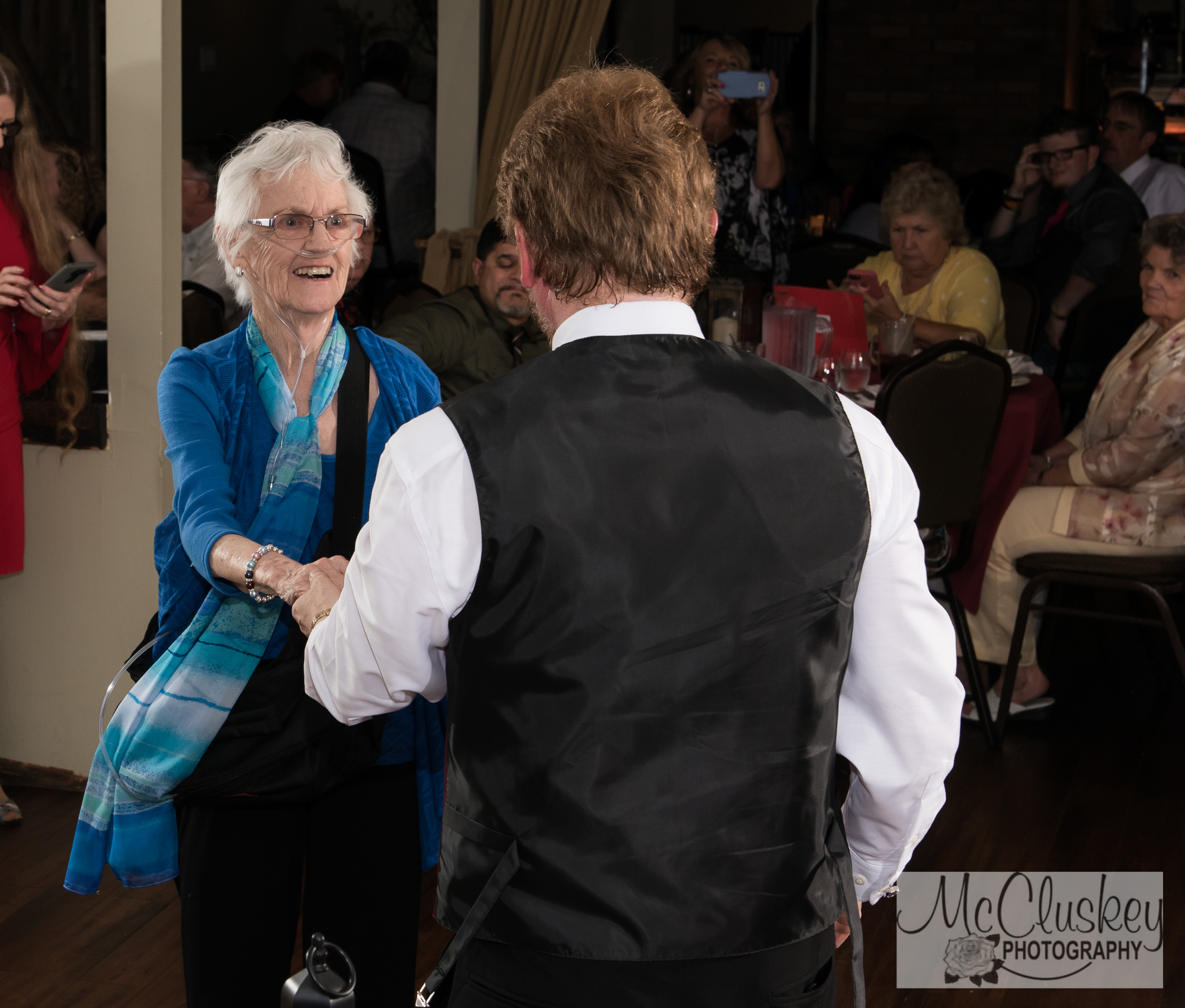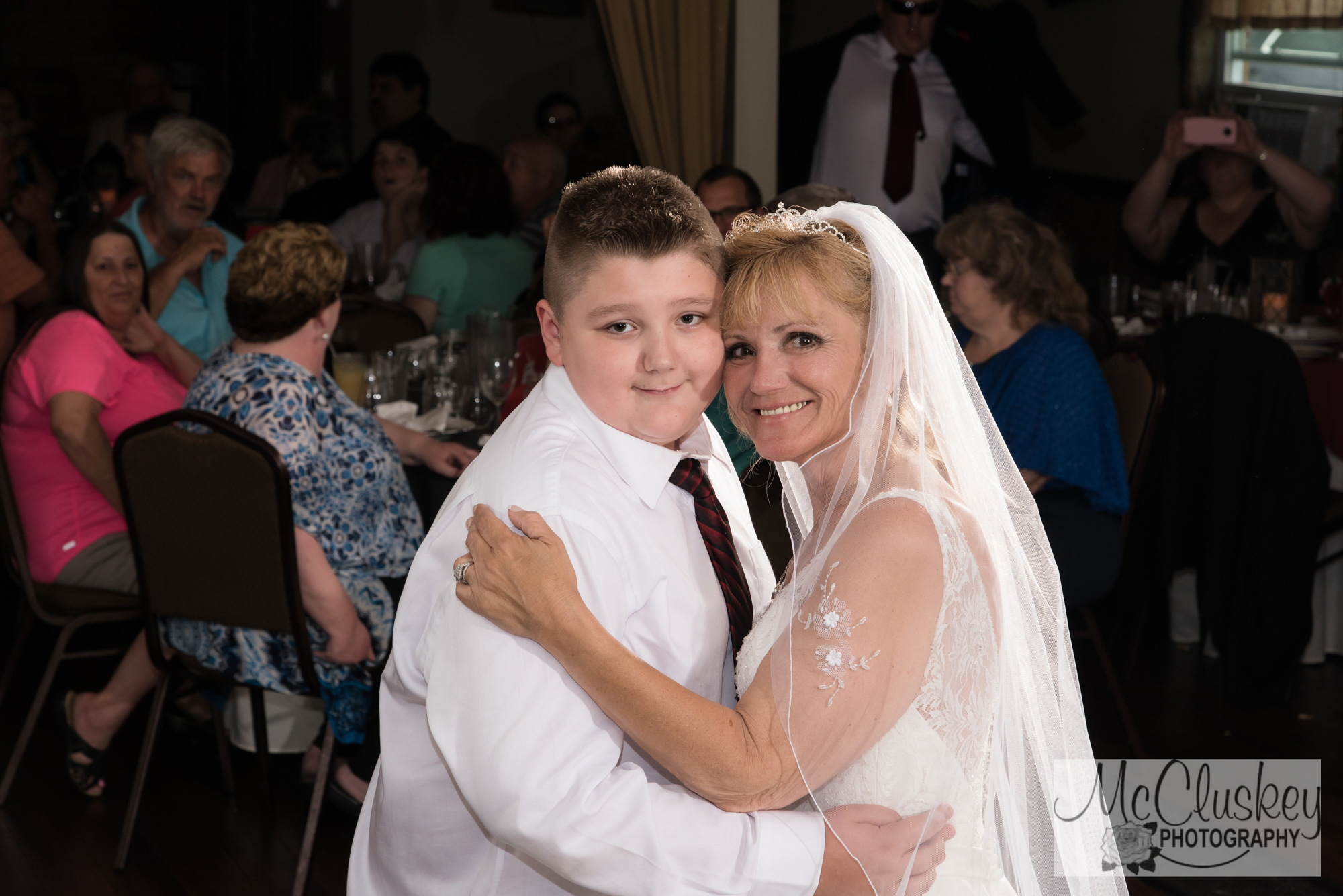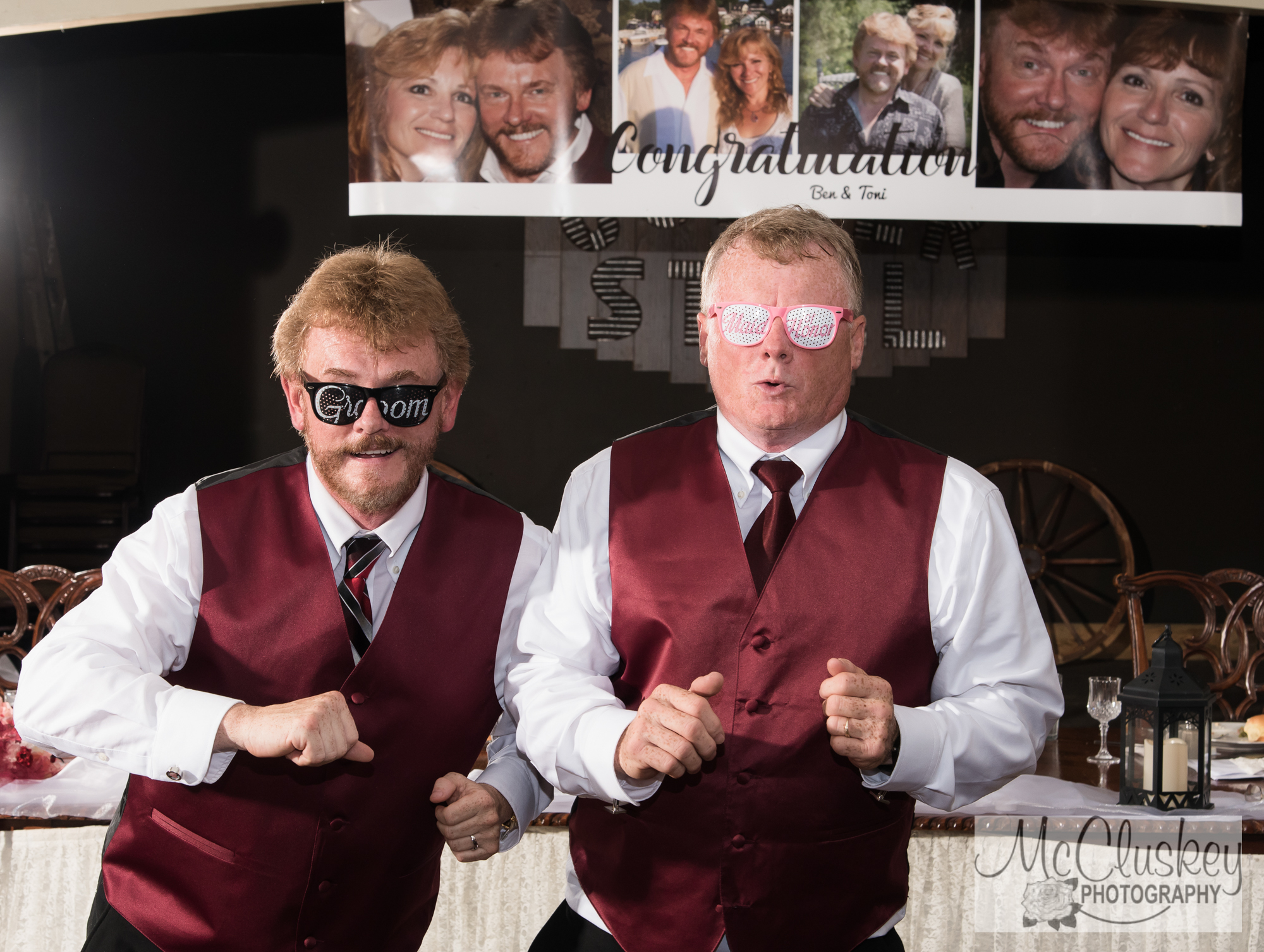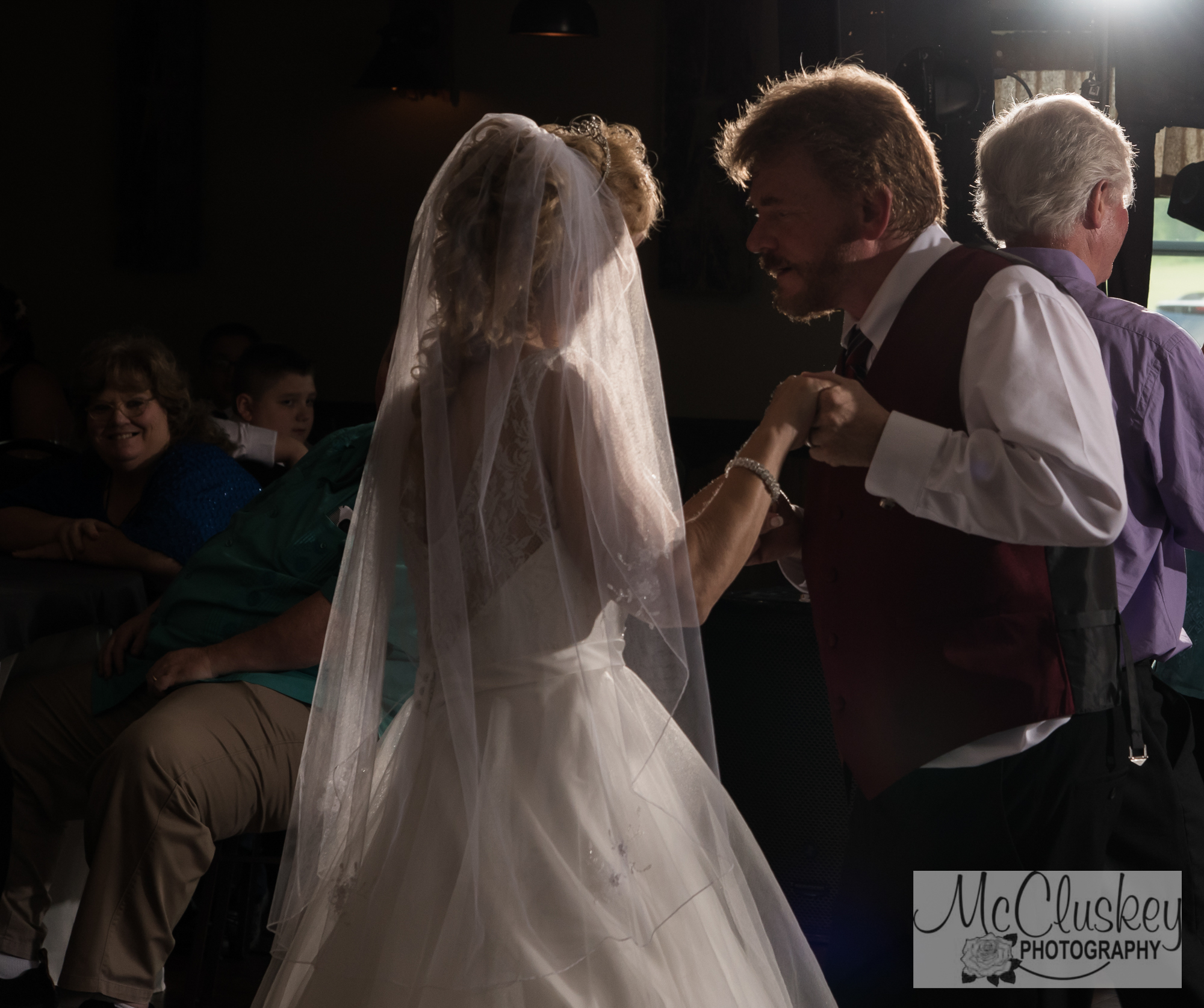 And at the end of the night, the rain cleared away and we had a beautiful golden sunset.  What a lovely way to spend a day!  Congratulations Ben and Toni!